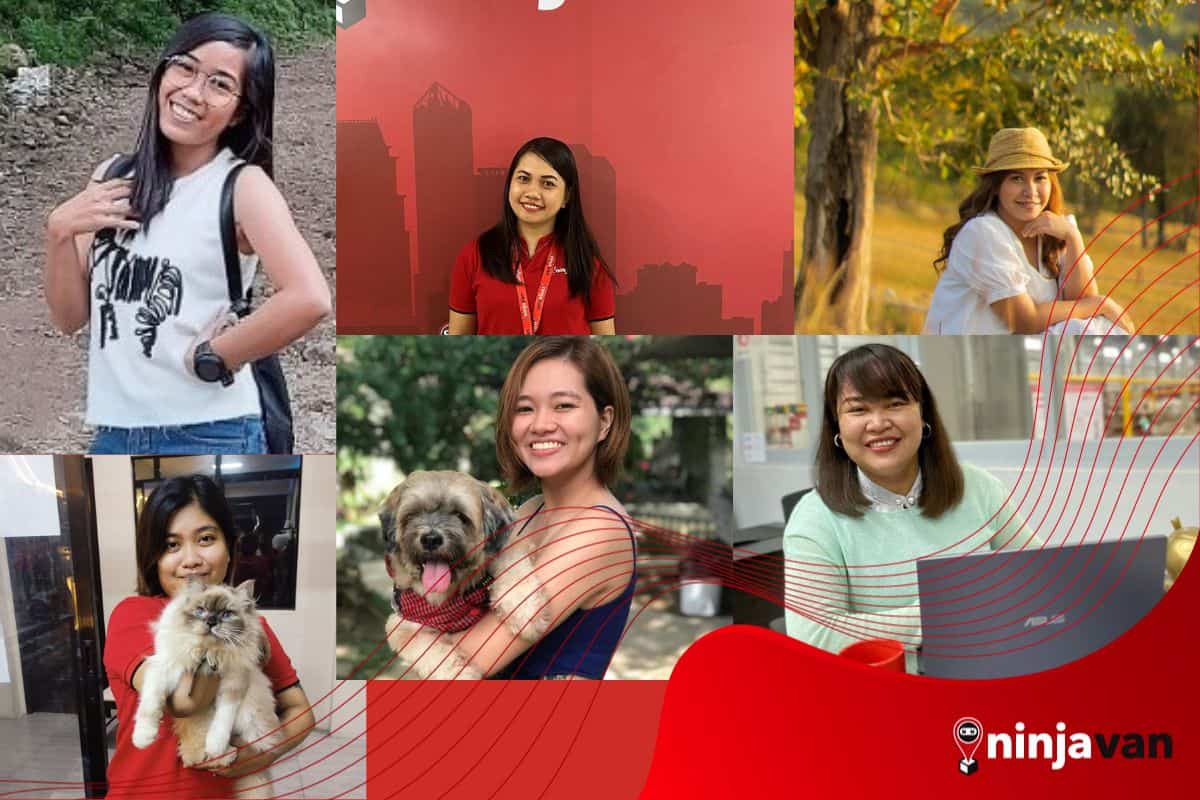 #WomenPower: Meet Ninja Van's Amazing Station Heads
These amazing women run some of Ninja Van's busiest hubs, making sure your parcels are handled safely and sent for delivery securely.
Ninja Van loves #womenpower!
As we're celebrating International Women's Month in March, we also want to introduce you to the female Unsung Heroes of Ninja Van.
These are the female station heads leading our busy hubs and warehouses around the Philippines. They hustle hard to keep your parcels secure and delivered safely to your customers around the country.
Let's get to know them together.
Meet Our Kickass Women Station Heads
Georina Joy Reodica — Warehouse Manager, Cabuyao Hub
Joy helps run our main and biggest sorting warehouse in Cabuyao, Laguna. She's been with Ninja Van since 2018 and handles manpower, incoming deliveries and preparation of shipments for dispatch.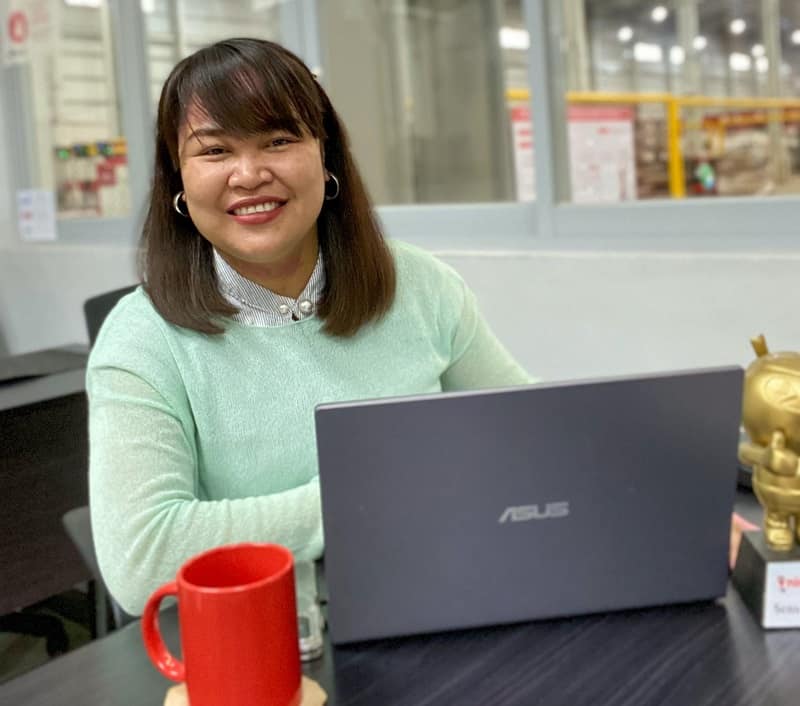 Her team works with the first-mile team for incoming deliveries and provides the middle-mile team with what they need to dispatch. It's her job to make sure there would be no complaints from both ends. She also needs to ensure that operations are running 24 hours and everything is provided so there will be no downtime.
It's a giant day-to-day feat to accomplish, that's why Joy is very hands-on. Her colleagues at the hub describe her as understanding but strict. She also tries to set an example among her team by opening all channels of communication. Dong this avoids misunderstanding and eliminates politics in their workplace, which is something she's most proud of as a leader.
What's it like being a woman in your job?
"It's tough, especially as a mom. I make it a point to balance my responsibilities and make sure no one is left behind. I also ensure that I have time for my son (who has autism) and my family. Kailangan ng proper time management and that you know how to prioritize."
Florabel Cortel — Station Head, Maasin Leyte Hub (Last-Mile)
Bel describes her role as "ina ng tahanan." This was evident during Super Typhoon Odette in 2022.
Maasin was one of the hardest hit by the typhoon and so operations were heavily affected. "Walang kuryente, walang tubig, sira ang hub namin," she shared. So Bel really had to think about keeping the operations running and how to help her team.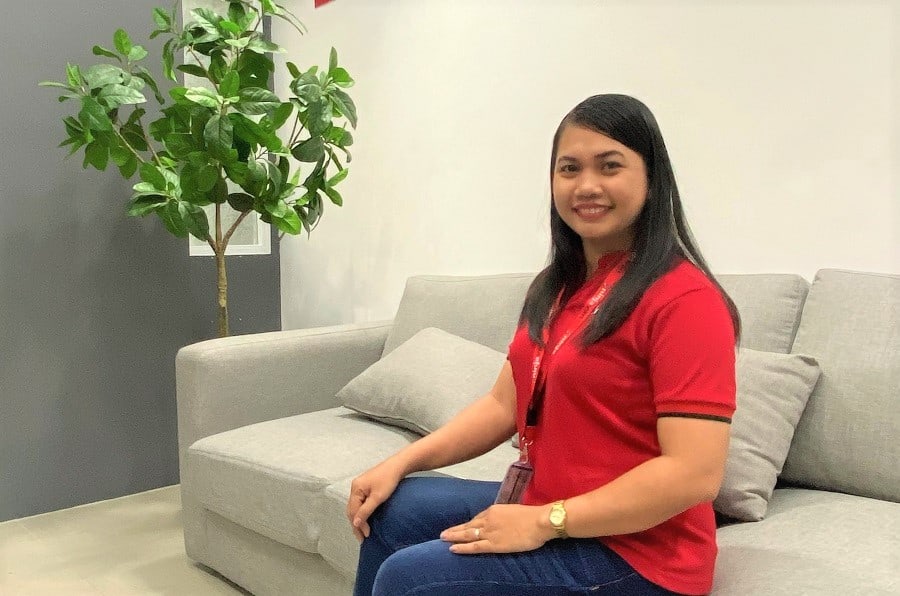 She traveled to the next nearest hub in Ormoc, so she can report what has happened to her hub. They had a generator so she was able to work there for a while. Next, she was faced with the decision to continue or pause operations. Bel decided to take on the challenge so that everyone working in her hub will continue to be compensated.
She said, yes, their KPI was down but what was important was they pushed and the team and riders could continue to earn a living, especially at a time when they needed it most. Most importantly, they continued serving their shippers who they know were also affected by the calamity.
Bel has been with us since November 2018. Outside of work, she also has an egg and poultry business that she was able to put up when she started working with Ninja Van.
What's it like being a woman in your job?
"Ang trabaho ng lalaki, trabaho rin ng babae. You should allow yourself to compete. I believe my colleagues would describe me as strong, calm, and a risk taker. Hindi umaatras sa kahit anong bagay."
Learn about Your Parcel's Journey from First to Last Mile
Jackie Montanez — Station Head, Rizal Hub
Jackie is the Station Head of our Rizal Hub and has been with Ninja Van for about 4 years. She handles the hub's end-to-end monitoring of operations. She's also in charge of staff training and rider onboarding.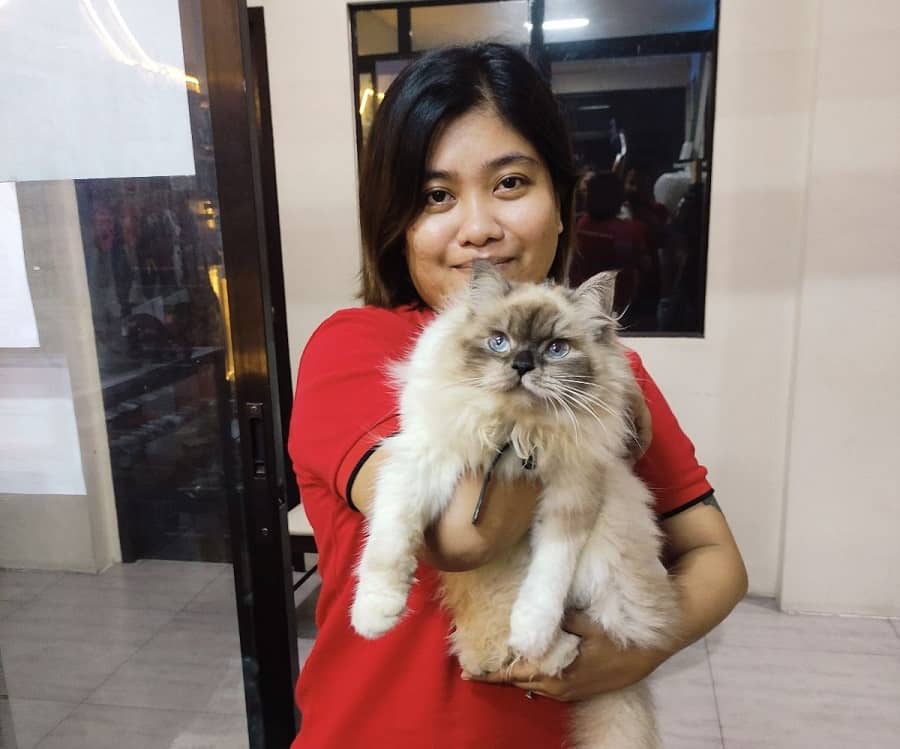 "As a station head, I'm always there to guide, inspire and my team through different aspects of work," she shared. She tries to motivate her staff by providing feedback on their performance and establishing clear expectations.
For Jackie, the hardest part of the job is its fast-paced nature. There are times when there are sudden changes in the workload and processes, but she tries her best to explain all these changes to her teammates.
"I'm also learning to be a good communicator because I need to effectively communicate with my teams in order for us to achieve our Team Goals," she continued.
For her fellow Ninjas who aspire to become leaders, her advice is to keep getting better and learn that failure is part of the process. "Enjoy every small win, and be kind to yourself. Do not doubt yourself. It's not a lack of ability or opportunity that holds us back; it is the lack of confidence."
What's it like being a woman in your job?
"As a woman, you really need to be confident as a manager of the hub. The work is hard and heavy, but you have to be confident and trust in your leadership skills. No matter what your gender is, your team will trust you if you lead by example."
Jonna Mae Labios — Station Head, San Jose Antique Hub (Last-Mile)
Jonna oversees the day-to-day and overall operations in NV San Jose hub — from inventory, office administration, financial handling, as well as fleet management.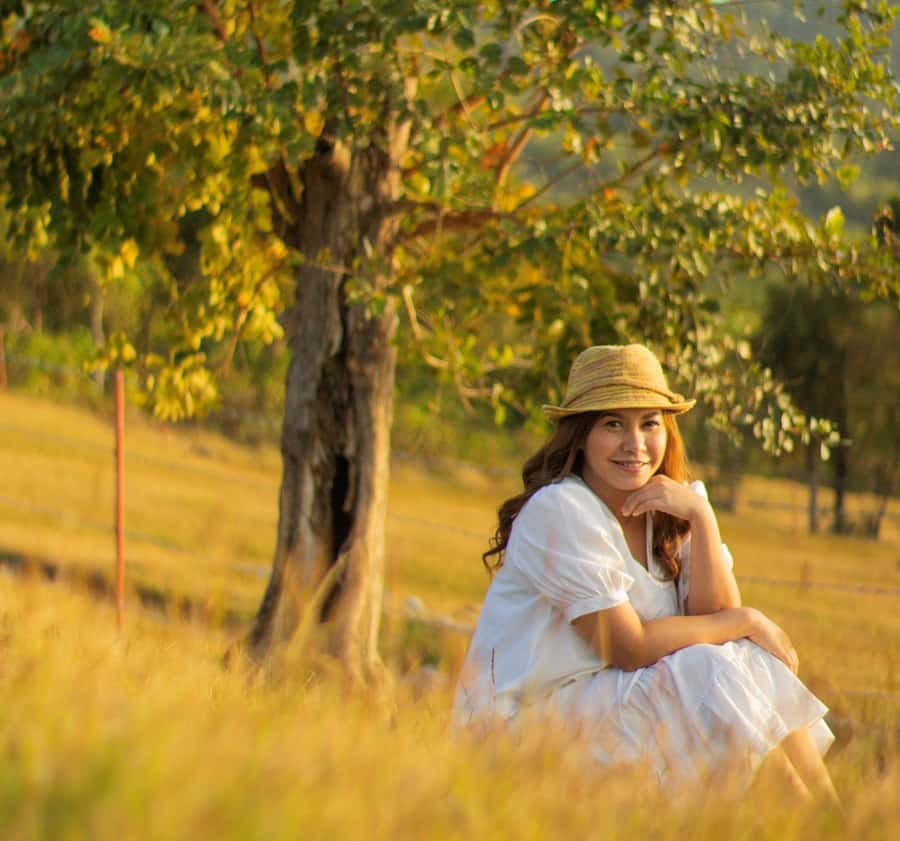 For her, it's very important to be KPI-conscious as a station head. She believes that they can reach her goals by always pursuing progress and constantly working to get things done. "Keep moving forward and never give up even during tiring times," she said.
Her favorite part of her role is working on beating the challenges and achieving their goals. She says it's always part of her job to face unexpected situations and find the best solution to move forward. It's this mindset that has helped her grow to be a better manager and improve her professional skills.
One of her proudest accomplishments is rebuilding the business health of San Jose Hub and polishing operational processes when she came in as the new station head. She was able to apply the same approach during the height of the pandemic when some members would get COVID-19.
While many establishments in their town had to close down, the Hub avoided closure because of her strict adherence to the protocols. Jonna says it gives her a sense of fulfillment knowing her job has made an impact not just on the company but on Ninja Van's customers as well.
Also read: The Unsung Heroes of the Pandemic
What's it like being a woman in your job?
"Being a female station head in a male-dominated profession is very challenging and never easy. I used to feel isolated and scared that I would fail. But I kept pushing myself to achieve success. It wasn't easy but I now believe that I can lead the way for fellow Ninjas to follow in my footsteps."
Maytel Tadiamon — Station Head, Dumaguete Hub
Before becoming Station Head, Mystel was a branch custodian for NV Bais hub. She was urged by her area manager to apply as station head of Dumaguete hub when the position opened up and after taking the exams, she took the top spot!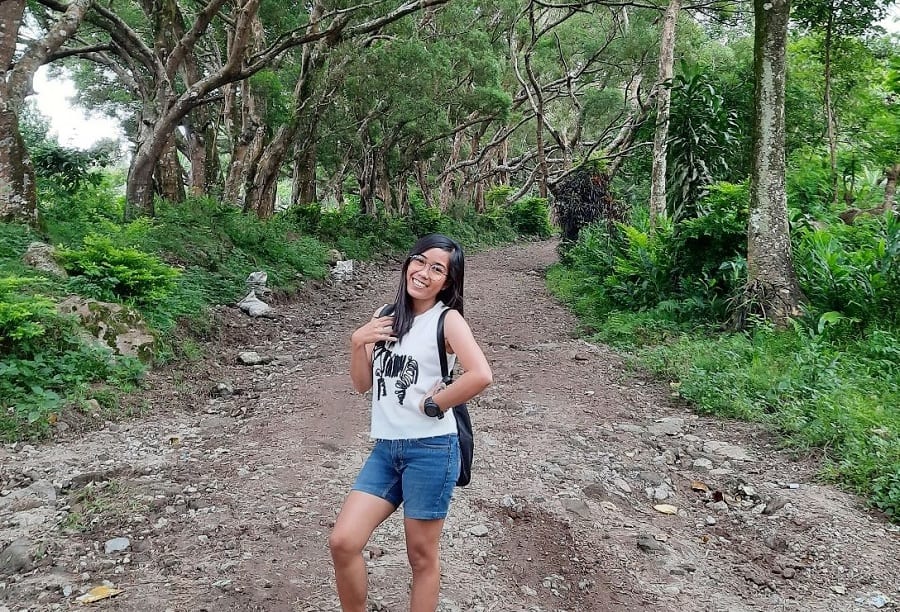 Station heads know the overall processes and what could be the possible glitches, they also manage the staff and riders to ensure they're doing their jobs well. Her experience as a branch custodian prepared her well for the job.
Her staff would call her small but terrible: standing less than 5 feet but really good at taking control.
Maytel believes that station heads have to "stretch out their powers". She must ensure operations are moving 24 hours non-stop, and at the same time, it's her responsibility to train other station officers to make sure the hub will operate like a well-oiled machine.
Another role Maytel takes seriously is helping her officers level up. She'd like to pay it forward and recommend those who do well in their jobs to be promoted or try out different roles, just like how her Area Manager encouraged her before.
What's it like being a woman in your job?
"Being a woman in this job is a strength. Everyone finds it easier to be transparent and honest with you if you are a girl. Hindi distant sa 'yo ang mga tao at hindi nila sosolohin kung ano ang pinagdadaanan nila."
Jessen Ricacho — Head of Crossborder Fulfillment, Cabuyao Hub
Jessen is a Fulfillment supervisor for the New Initiatives team under crossborder fulfillment. She started working in Ninja Van in 2021.
Crossborder takes care of logistics for shipment to and from abroad. They help with the shippers' supply chain management and compliance with international regulations.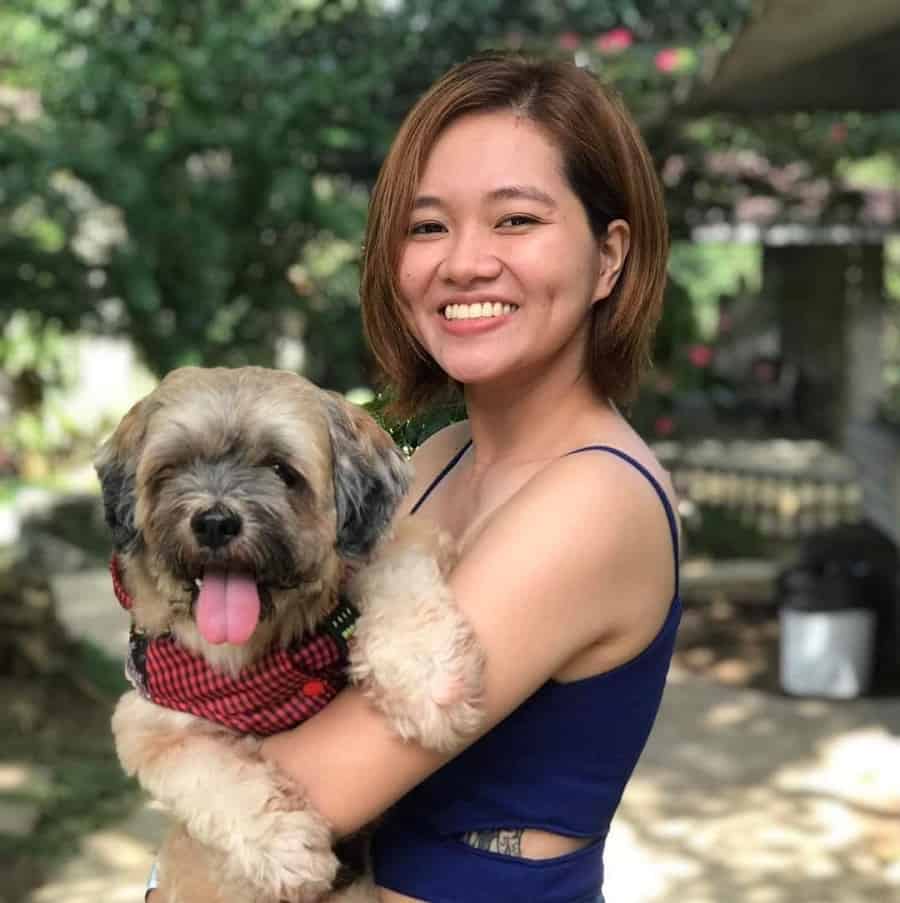 She manages 8 sorters and 2 team leaders in her team. They handle inventory management to order management. While this is challenging, Jessen shares that her job is also very exciting and she feels an adrenaline rush when they work.
The start of the day is very important for her. She's originally from Lipa and travels to Cabuyao for work on her motorcycle. Before the day gets busy, she will do pep talks with the team and identify what their goals are for the coming days. This helps her small team to stay focused and motivated to reach their targets.
There are many challenges faced by the team, especially when there are big volumes suddenly come in. But she's proud that they're able to handle them and all their small milestones as a team.
She's also very proud to have built a team that is very engaged and shares that some initiatives they currently do are from ideas of sorters in her team.
What's it like being a woman in your job?
"The work of women is usually organized. I'm proud of that when it comes to my own work. I also believe that women have more of a calm approach to work. My team's bond is really strong, we know each other well. And as a leader, it's important to take care of everyone's wellness in the team."
Experience hassle-free deliveries today! Sign up for a shipper account and enjoy exclusive rebates, rewards and dedicated account management.
Before you go, read more about our #TodoHusleNoHassle stories:
Hustle Story: Ninja Rider Jerome Colasito
Meeting Logistics Challenges in the Age of Speed