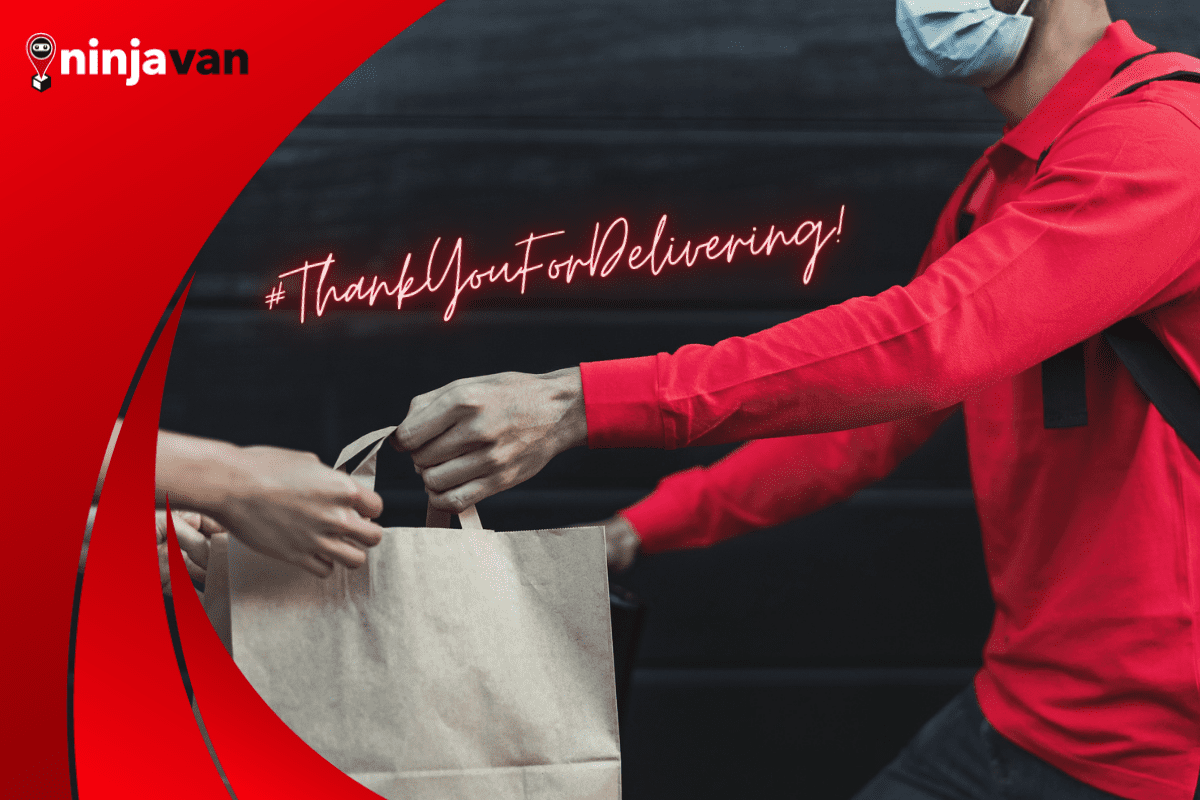 Giving Thanks to our Riders, the Unsung Heroes of the Pandemic
Delivery riders have been economic frontliners and unsung heroes during the pandemic. It's time to say, #SalamatSaPaghatid.
Who do you consider a hero?
For most people, it's a super being in films. Other people would answer their family. It's a parent, a sibling or a friend who works hard and inspires them.
COVID-19 changed our definition of a hero. Right now, our doctors and nurses are the unsung heroes in the Philippines and even the world as they battle the pandemic head-on. Not all heroes wear capes; now, they wear white coats and scrubs.
But here's a thought: how about the person who delivers packages? Or the person who texts you "Otw na po," once you've placed your food orders online?
Couriers and Delivery Riders: New Heroes on Wheels
Due to COVID-19, lockdowns became part of the new normal. ECQ, GCQ, MECQ, Alert Level 4 — no matter what the quarantine protocol was called, the bottom line was you couldn't go out unless you had to.
While a quarantine pass gave one member per household the chance to go out for essential needs, going out wasn't always an option during the height of COVID-19. So, who did we turn to when we needed groceries, supplies, and more?
Our couriers and food delivery riders.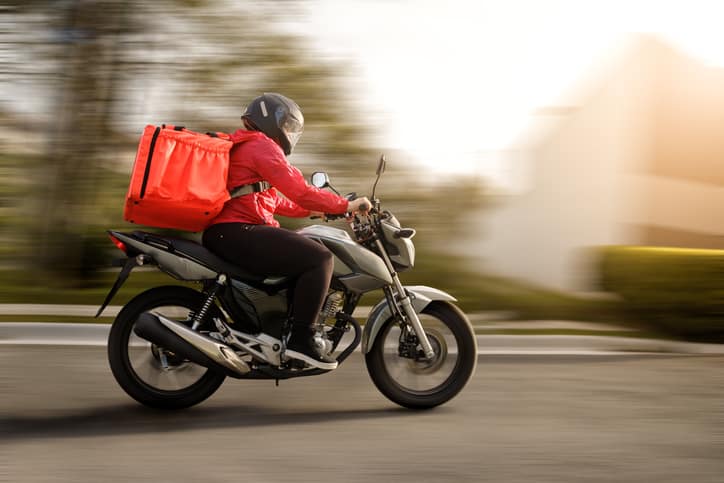 When we started a home business (to augment a lost income) and had to send products to our customers, we called them. Delivery riders were the partners of micro and small businesses who needed to ship orders fast or the same day.
For those stuck at home, when we couldn't buy our groceries, they shopped for us. When we craved comfort food, we ordered it, and they got it for us.
Couriers and food delivery riders are the economic frontliners and unsung heroes of the pandemic. They moved goods, delivered food and necessities, and kept businesses alive, which in turn kept the economy running.
It might not seem much at first but think about it: They're risking their lives by exposing themselves to the virus so they can help our business or run our errands. Apart from the threat of COVID-19, couriers and delivery riders face other hurdles on the road: drastic weather changes, traffic, irresponsible pedestrians, long lines. On top of that are disgruntled customers and prank orders.
There are sad yet true stories. We've heard of people berating riders and couriers for delays or shipping problems that are out of their control. On the news, we've seen riders being victims of pranks that cost them their own money.
Being a rider or a courier is a tough job and yet, not everyone appreciates them for their work. However, these frontliners don't seem to mind. After all, they are heroes to a different set of people.
Real-life Heroes
Mary Grace Dionisio has two jobs: a full-time courier and a full-time mother. During the day, she hops on her yellow motorbike to pick up and deliver parcels. At night, she removes her helmet to become "Mama" to her children.
Mary Grace's kids fuel her eagerness to work despite the threat of COVID-19. "Ang nag-iisang inspirasyon ko ang mga anak ko (my children are my only inspiration)," she says when asked about her job (Mary Grace has been a Ninjavan courier for two years and seven months). "Since I became a single mom, wala akong inisip kung hindi yung para sa future ng mga anak ko (I don't think of anything else but my children's future)."
Another courier, Virginia Oable is a single mother just like Mary Grace. Driving is her passion, but her children push her drive to work harder. It doesn't matter if she faces the risk of getting COVID or if she has mountains of parcels to deliver. Her priority, she says, is to send the kids to school and to give them what they need.
Meanwhile, Ronel Legaspi is more than happy to be of service to people during the pandemic. "Sa panahon ngayon, kaming mga riders ay lubos na makakatulong sa mga tao lalo na sa mga pangunaghing pangangailangan nila. (In times like this, riders like me can help people, especially in securing daily necessities.)"
As the family breadwinner, his work as a rider helps sustain his family's needs. He says securing their future is his main priority and driving force to work hard every day.
"Kahit may pandemya, tuloy lang ang laban sa buhay (Even though there's a pandemic, the fight continues)." he adds.
To the family of these couriers and riders, they are THE heroes. They work hard to provide, despite the risk of COVID-19. And that warrants appreciation.
Less Complaining, More Appreciating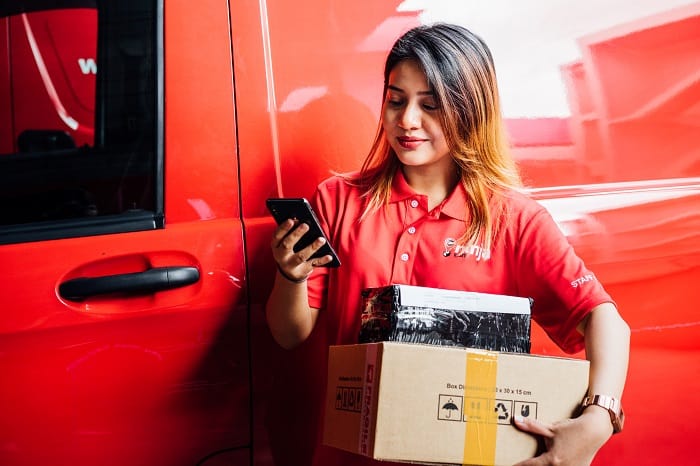 Couriers and riders, despite being the unsung heroes that they are, are often at the receiving end of complaints. The complaints range from "My parcel took too long to deliver!" to "The rider messed up my food!"
Granted, as customers, we expect to receive quality services. But if there's anything that COVID-19 has taught us, it's that everyone's adjusting and struggling through these trying times.
Most of us have the luxury to work or run our business from home and just order what we need online. These riders and couriers are doing the hard work for us, going out for food and parcel deliveries, and increasing their risk for COVID-19. They are trying their best to do their job, but there are times when things don't go according to plans.
Instead of complaining, it's time to appreciate our couriers and riders more. How can we do that?
5 Ways to Show Gratitude to Our Delivery Riders
1. Always say thank you
It doesn't hurt to thank someone who spent hours under the sun or rain just to deliver your parcels. Saying "Thank you" should be a reflex practiced with sincerity. Really thank your riders and couriers.
2. Be understanding
If your courier or rider was late or there was something wrong with the parcel's packaging, refrain from getting mad at them. Ask them what happened. There are times when mishaps happen due to reasons that are out of their control. If this is the case, try to understand that they did their best.
3. Avoid rushing them
You're not the only one with a schedule. Many people have the bad habit of following up with their riders or couriers multiple times. When the riders don't respond, they get mad, not realizing that their couriers were busy driving when they were calling. Always be kind because they're doing the hard work, not you.
4. No pranks
We're living in trying times; a prank order is the last thing delivery riders need. Don't waste their time and effort by pranking them. Besides, it's just plain cruel.
5. Go the extra mile by being kind
Apart from thanking your riders, you can always give them a small token. If you have a cookie business, for example, bake some extra treats for your couriers. Or order extra food when you're buying via food delivery apps. And if you have room in your budget, tip them. While words are always appreciated, actions have more impact on these unsung heroes.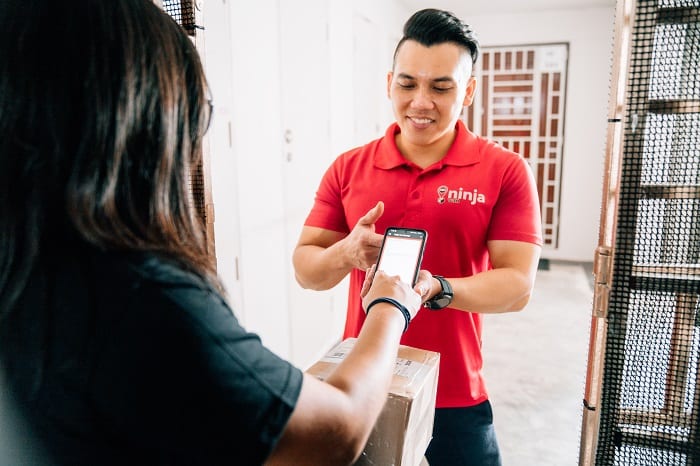 Indeed, not all heroes wear capes. Today, many of them deliver your parcel or your food. So don't forget to appreciate them and tell them, "Thank you," and #SalamatSaPaghatid.
Show kindness and gratitude to the riders, unsung heroes, who have been our trusted and loyal allies during this long crisis.
Featured image by Alessandro Biascioli via Getty Images