10 Movies That Will Inspire You to Be a Better Entrepreneur
Direct your own entrepreneurial life story with inspirations from these 10 movies.
Managing an online business is a lot of hard work.
When you're overwhelmed, take a break. It's always a good idea to lay back, chill, and turn to your favorite online streaming services.
For a double dose of inspiration and relaxation, check out these 10 inspiring movies for entrepreneurs that will help you to become a better business owner!
Now that's what I call killing two birds with one stone.
#efficiency #entrepreneurial #enterprising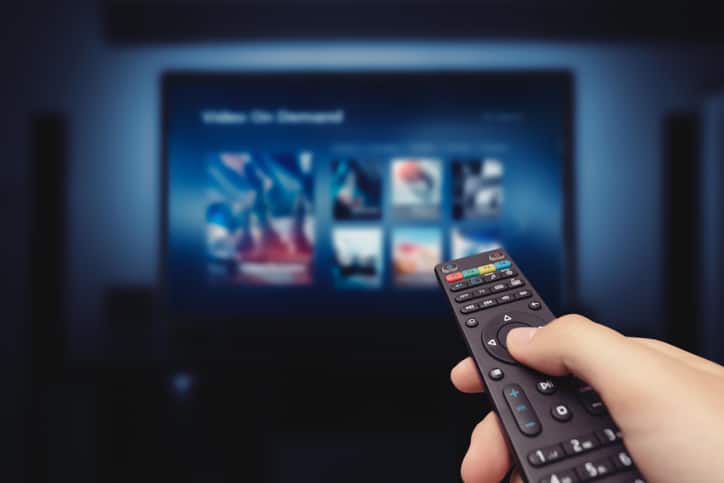 10 inspiring movies for entrepreneurs to watch
Movies are a great source of inspiration. Bio flicks and stories of success can spark ideas and inspirations, and that includes running a business.
So without further ado, here is our list of movies to watch if you need some push in starting or running your business
The Social Network (2010)
Summary: Harvard undergraduates Mark Zuckerberg (Jesse Eisenberg) and Eduardo Saverin (Andrew Garfield) found the online social media network that will soon become Facebook. Their friendship becomes strained as they find increasing success.
Takeaways: As you climb the ladder of success and chase your ambitions, don't lose sight of what's truly important. Your personal values will always ground you in life, through thick and thin.
The Founder (2016)
Summary: In the late '50s, Ray Kroc (Michael Keaton) stumbles upon a popular local Southern Californian burger joint. Owned by two enterprising brothers, he brokers a franchising deal for the fast-food juggernaut that will soon become known as McDonald's.
Takeaways: Always explore innovative and out-of-the-box ways to grow your business. When you open yourself up to promising partnerships, you might just end up taking your business to new heights.
Generation Startup (2016)
Summary: Six recent college graduates in Detroit put everything on the line to launch their respective startups. Shot over 17 months, this documentary explores the risk-taking, grit, and fearlessness that characterizes the startup scene.
Takeaways: Never give up on your vision. You may experience good times and tough times, but it always pays off to have a little faith in yourself. As long as you consistently work hard (and smart), you'll be able to turn your dreams into reality.
The Intern (2015)
Summary: Bored with retirement, the 70-year-old Ben (Robert de Niro) applies as a "senior intern" to the 30-year-old Jules (Anne Hathaway), the young CEO of an emerging ecommerce business.
Takeaways: Think you're too young to head your own company, or too unqualified for that promotion? Think again. Don't let society's expectations get in the way of your success — you're only as great as you believe you are!
Joy (2015)
Summary: In the early '90s, Joy Mangano (Jennifer Lawrence), divorced single mother of two, rises above her problems and invents the Miracle Mop. Soon, she launches her very own multi-million dollar empire.
Takeaways: Sometimes, it only takes one brilliant idea to unlock the gates of success. Never underestimate the power of brainstorming for that one groundbreaking idea.
Steve Jobs (2015)
Summary: While dealing with a turbulent personal life, Steve Jobs (Michael Fassbender), founder of Apple, launches three game-changing products that will come to revolutionize the tech industry.
Takeaways: Though the hustle may get tough, don't stop looking out for your very own million-dollar idea. Because truly innovative thinking is priceless.
Chef (2014)
Summary: After a very public confrontation with a food critic, disgraced Los Angeles-based chef Carl (Jon Favreau) takes a leap of faith and opens his very own taco-truck business.
Takeaways: It takes a lot of courage to make the first move, especially in business. But sometimes, all you need is to take a (huge) leap of faith to get to where you really want to be. Remember: a rolling stone gathers no moss.
Meet the Robinsons (2007)
Summary: Lewis, an orphan and budding young inventor is unexpectedly thrust into the future. Here, he meets an eccentric but lovable family of inventors.
Takeaways: Do you feel afraid to make a mistake? Don't sweat it. There's no need to fear failure — as long as you keep moving forward, it can teach you the best life lessons and thrust you into much-needed growth.
The Pursuit of Happyness (2006)
Summary: After losing his life savings on a sales product he's invested in, Chris Gardiner (Will Smith) spends one year homeless as he takes on an unpaid internship at a brokerage firm. And no, that wasn't a typo — the film takes its deliberately misspelled title from a piece of Graffiti that inspired Gardiner and kept him going.
Takeaways: Every business owner is bound to face some difficult times. But remember: when the going gets tough, grit and determination will always get you through.
You've Got Mail (1998)
Summary: Kathleen (Meg Ryan), the owner of a small independent bookstore, enters an email romance with Joe (Tom Hanks), the heir to a nationwide chain of bookstores.
Takeaways: Managing your business can get tough at times, so it's important to get yourself a strong support system. Build your network and find like-minded people in your industry whom you can lean on when times get hard.
There you go, our picks of the most inspiring movies for entrepreneurs or would-be one. Take the good lessons and inspiration from these movies to push yourself to succeed.