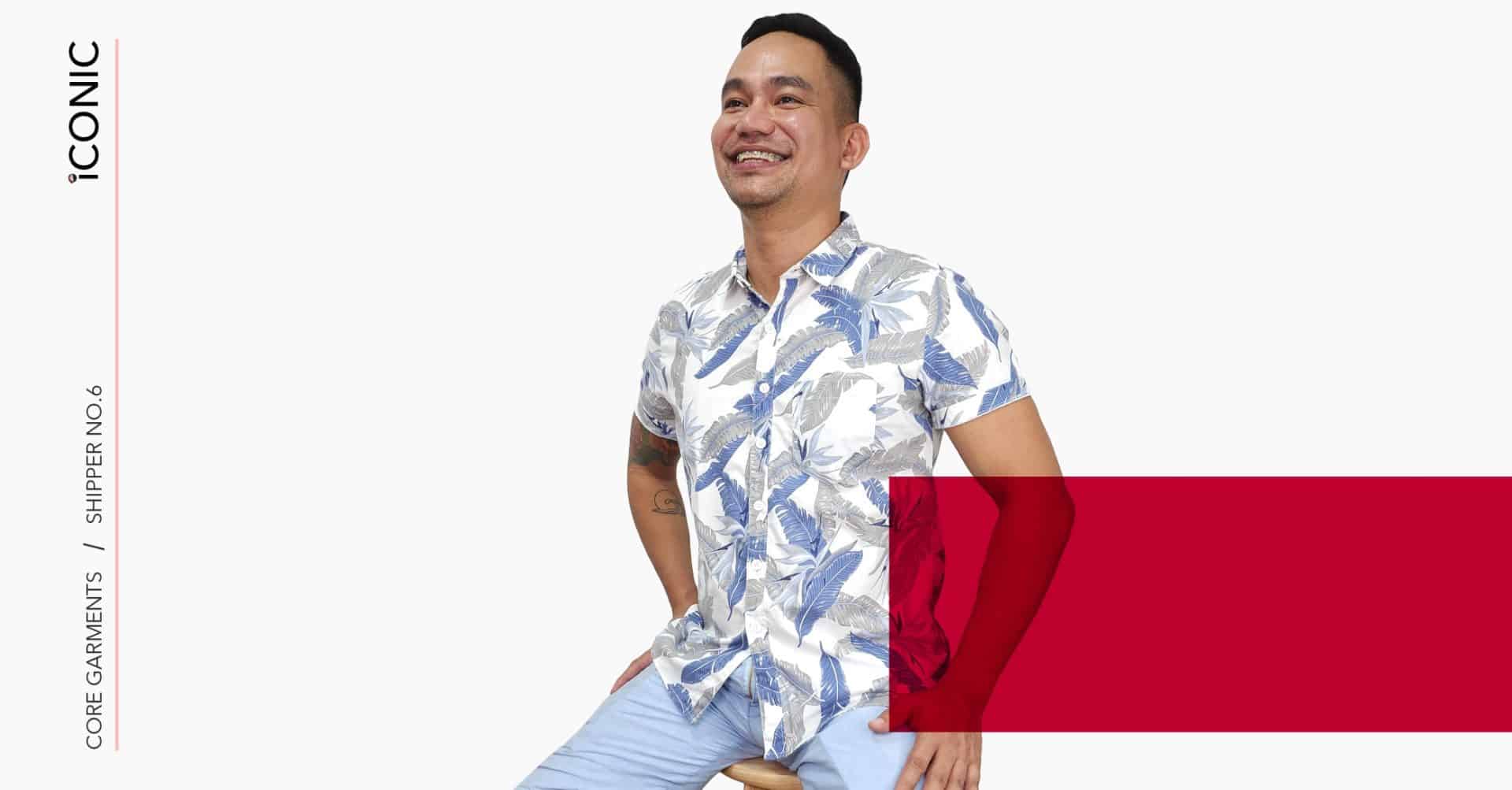 Iconic: Core Garments on Helping MSMEs Build their Ecommerce Dreams
Core Garments rises among ecommerce enablers who are creating opportunities for aspiring ecommerce business owners.
Micro and small businesses are the backbone of the economy, but they were also the ones hit hard during the Covid-19 pandemic. Despite this, the Philippines remained one of the promising emerging markets in SEA as the spirit of entrepreneurship blossomed in the minds of many Filipinos.
Revenue in the local ecommerce market is projected to reach US$18.16bn in 2023 and grow to US$29.54bn by 2027, according to Statista.
To help usher online sellers into the digital economy, we saw the rise of ecommerce enablers from different industries — tech, finance, marketplaces and logistics.
Ninja Van, for one, leveraged technology to enable MSMEs in the country, helping them move their products safer and faster to the end-customers. With hassle-free deliveries, shippers can focus more on managing their online businesses and increasing their sales.
Having access to funding, the right tools and reliable logistics empowers more Filipinos to start their own business. The country's ecommerce enablers are providing a launching pad and the right opportunities to help make dreams happen for many entrepreneurs.
From retail dream to empowering dreams
"We've been dreaming of revolutionizing the ecommerce industry," declares Romeo (Rome) Regasa Jr., CEO for Core Garments, a major garment manufacturer and supplier based in Angeles City, Pampanga.
Their business started with Core Virtual Mall in 2019, selling their own apparel and skincare line in their own ecommerce platform. The virtual mall immediately captured customers, especially at the height of the pandemic. They're now delivering all over the country and even shipping to online shoppers abroad.
"Our goal is to catapult these MSMEs and make sure they grow their business fast," – Romeo Regasa Jr., CEO for Core Garments
Rome said Core Garments is not a new brand, but the realization of their ultimate goal that has been in their plan since Day 1.
What exactly is that plan?
"For the past 5 years we have been doing online live selling and manufacturing clothing products for Core Virtual Mall. The shift in our business model is basically from manufacturing products and selling directly to consumers, to manufacturing products and providing service to support and enable MSMEs."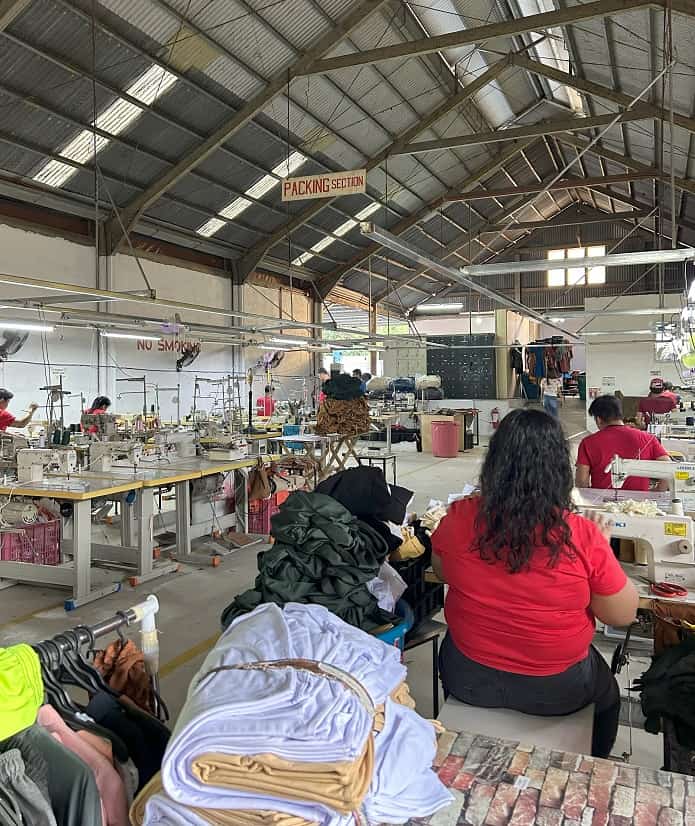 The company sees massive opportunities in the garments industry. But they also understand the challenges faced by new online business owners. They include lack of access to capital and inventory, which limits their growth.
Majority of online sellers also spend 90% of their time in fulfillment (packing, sorting, procurement of products, etc.). This impacts their growth and burns out the new entrepreneurs.
Those are just some of the challenges Core Garments is resolving for them. "Our goal is to catapult these MSMEs and make sure they grow their business fast," shares Rome.
Also Read: Former OFW, Now Online Retail Queen
Creating opportunities, not competition
By becoming Core Garments' partner merchant, sellers aren't just getting access to products they can sell online. They're getting full end to end solutions:
Access to multiple inventory without spending anything
Fulfillment support
Marketing and online selling guidance
Lower shipping rates and higher fulfillment rates through their partner courier Ninja Van
"It has never been difficult to reach out to Ninja Van. Our partnership was built on good communications. They always go above and beyond to support us!"
This means online sellers don't need to buy the garments. They can choose the items they want to sell and then the garment manufacturer will provide the sample pieces that they can use for their live selling or post on their online shops.
Upon receiving orders, the company will also handle the packing and shipping to the end-customers. In essence, Core Garments acts as wholesale manufacturer and supplier slash dropshipper.
Online sellers also get branding and marketing guidance from Core Garments should they need it to further boost their business.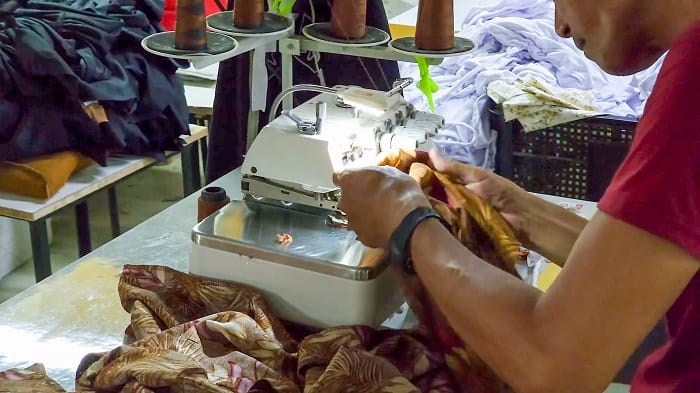 Rome doesn't think that enabling ecommerce sellers in the fashion and garment industry is creating competition to their other business (CVM). Instead, he sees it as opening up opportunities to more entrepreneurs.
"(Even) our previous sales employees have been converted into merchants and they're now running their own online brands," he proudly shares. "We continue to evolve to make sure our merchants will be supported in any way with their business."
Completing the cycle
"We have no other plans for other businesses. This is what we're good at."
Rome and his siblings, who run Core Garments and Core Virtual Mall, grew up in the garment business.
"My mom and my aunt are strong women who took care of me and my siblings," he told Ninja Van. "We grew up with their hard work through garments and sewing. I have a good understanding of garment and manufacturing because of them. That's why we started CVM."
Their goal now is to grow their inventory to supply more items to their merchants — from clothing to jewelry, bags, luxury products, and even skincare.
"We want to grow the business and the manufacturing sites, we have no other plans for other businesses. This is what we're good at."
And to complete the cycle of their merchant support, sellers can expect reliable fulfillment of orders with Core Garments' good partnership with Ninja Van. They cite having a dedicated account manager as one of the best logistics support any business can have.

"Our account manager is the best! It has never been difficult to reach out to Ninja Van. Our partnership was built on good communications.
"They always go above and beyond to support us!"
These are exciting times for online sellers because many ecommerce enablers are providing solutions to help them.
"Look around you. Solutions are almost always available especially in this day and age," Rome has this advice for aspiring ecommerce business owners.
"Don't be afraid to reach out to businesses such as Ninja Van and Core Garments. You'll be surprised at how much support and help you can get from established businesses."
Meet our other Iconic shippers:
SNK ATK on Slaying Techwear Fashion
DWCS Clothing on Pursuing Your Passion
Bonavita on Empowering Healthy Consumers
Get better shipper experience today!
Learn more about our services and choose the right options that meet your shipping needs.
GET YOUR SHIPPER ACCOUNT