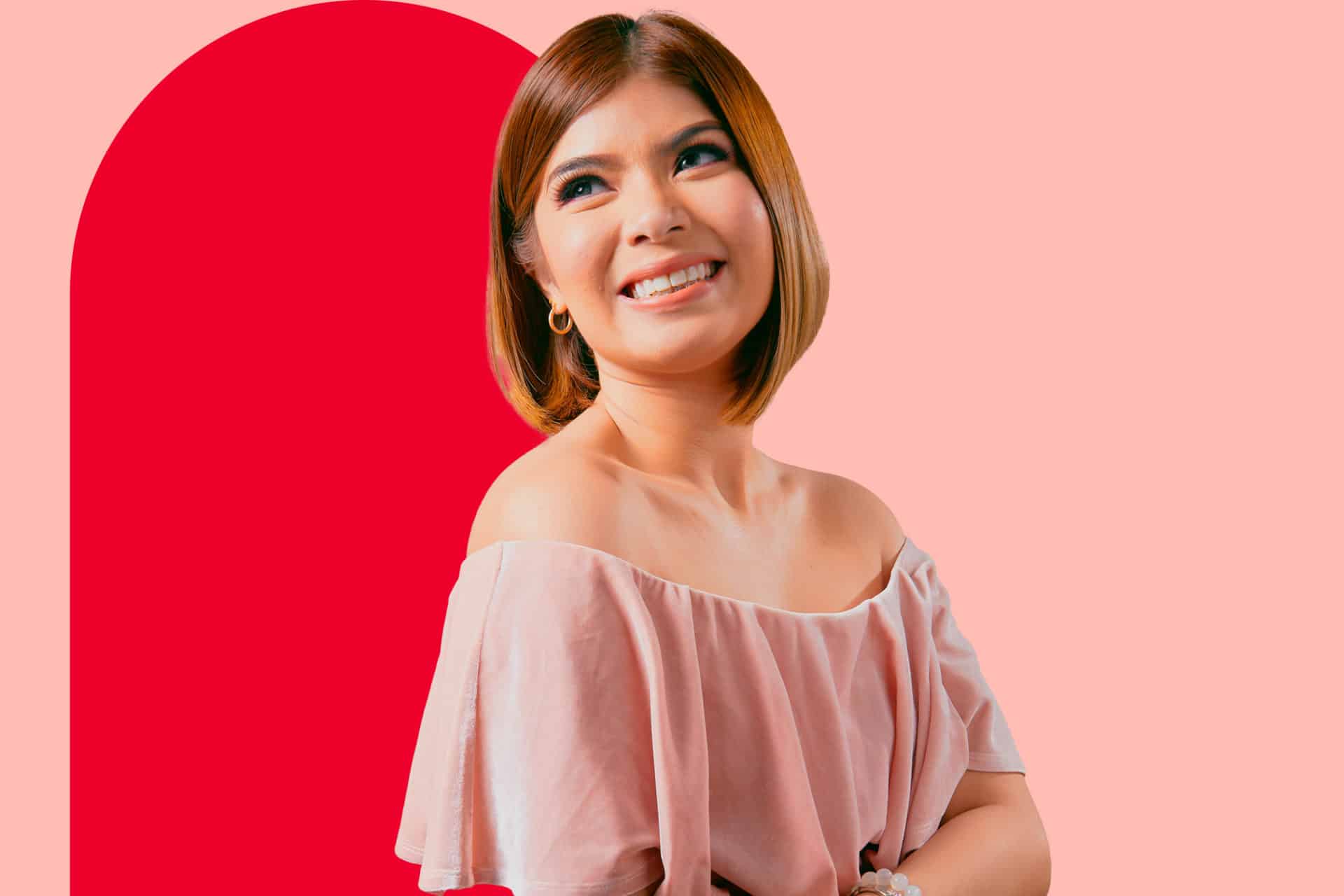 Turning Tragedy Into Entrepreneurial Success
Skinderella's Secret was born from a family tragedy, but Iana Famy turned to love and faith to pursue her passion.
"We can always turn pain into something beautiful."
An inspirational quote that applies in life and in businesses. Iana Famy knows it too well because her brand, Skinderella's Secret, was born out of tragedy.
"Skinderella's Secret started a few weeks after my mom passed away and I needed to step up to help my dad provide for our family. My three siblings are still studying so being the eldest, I felt the urgency to help right away."
She graduated BS in Physical Therapy, and while it's a medical-related course, she had no background in marketing and sales. But she took the big risk of starting a beauty brand in the middle of the pandemic.
"Losing my mom made me fearless. What else would be more painful be as losing a mother? So I took the risk, while in the middle of grieving, Skinderella's Secret was born."
Her secrets to success
To say that launching a beauty brand is tough would be an understatement. The industry is saturated and competition is high, especially online. Other than competing against popular and more established brands, you have to come up with products that would really stand out and capture the consumers' interest.
Iana focused on what many customers were really looking for: quality and affordability.
"Introducing the brand to the market was the hardest part. (But) I didn't focus on the competition, I just focused on providing Filipinos with affordable skin care products that are world-class in quality."
Having the right partners is another key ingredient.
"At Skinderella's Secret we don't just sell to earn, we sell to help other people. And that's also what I love about working with Ninja Van, it feels like family. It's not all about business; they will provide service with love.
"I really love Ninja Van's riders, too. Kase very respectful sila and they always come on time to pick up the parcels. And kung paano mo na-pack yung parcels mo they handle them with care at maayos din dadating sa customers."
Beauty solutions from the heart
She herself was prone to acne during her college years, which affected her self-esteem. So she listened to people's stories and skin concerns so she could come up with products that would solve their skincare problems.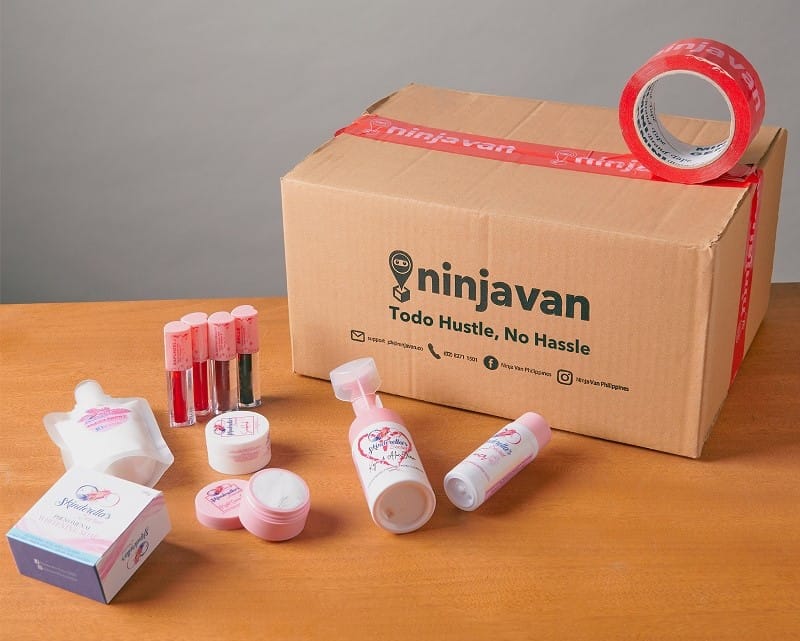 Skinderella's Secret's best seller is its Rejuvenating Set, which include Kojic soap with Aloe vera & papaya extract, Toner (Niacinamide, Salicylic Acid, Witch Hazel), Sunblock with SPF 50 PA+++ with Niacinamide (Non sticky, no whitecast, paraben free, instant glowing effect), and Night Cream (Collagen, Salicylic Acid, Aloe Vera). The complete set only costs PH350.
"That's why people love Skinderella's Secret. We listen and offer solutions from the heart."
For Iana, touching many people's lives through quality but affordable skin care is one of the joys of being an entrepreneur. She says nothing compares to seeing them happy and raising their self-esteem.
"Yung makita na nabago ng Skinderella's Secret ang self-confidence at takbo ng buhay ng isang tao. 'Yung simpleng nagpapasalamat sa amin yung mga taong natulungan ng mga produkto ng namin. They're the reason we are here today.
"And I will be forever grateful to everyone who believed and keeps on trusting Skinderella's Secret."
More dreams to conquer
There's no doubt Iana's passion for her work drove her brand to success and made her one of our local successful entrepreneurs today. But as we learned during our conversation, it's not all about business for her. It's also about faith and love for everyone around her.
"I just believed my mom would guide me along the way. I strongly believe that when you do something out of pure love, 'yung imposible nagiging posible."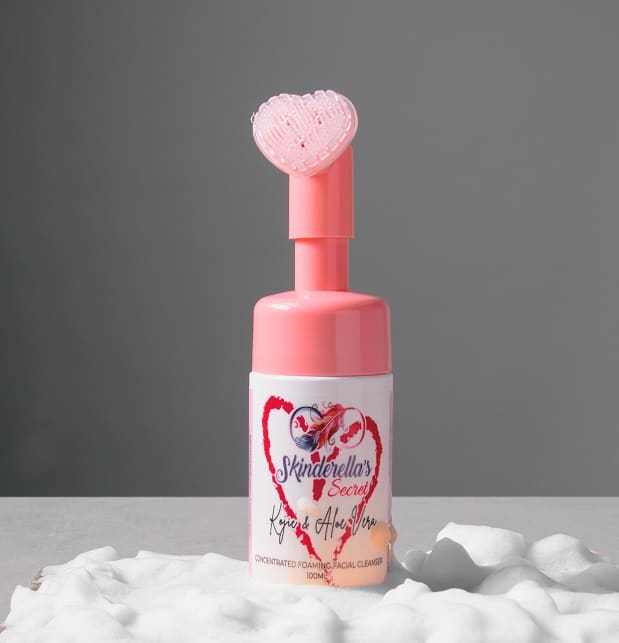 Growing a small beauty brand may be difficult, but Iana is unfazed by the challenges. The faith that brought her to where she is now remains strong.
"We plan to expand the business not just to grow our profit. Aside from selling our products, we're also here to help and provide work to our fellow Filipinos all over the Philippines and even abroad."
They have also started offering Skinderella's Secret to resellers and distributors at an affordable starting capital. Helping and inspiring many people to turn their lives around and soon become successful entrepreneurs.
Iana's advice to aspiring entrepreneurs:

"Just believe in yourself and take calculated risks. Do not give up easily. The start would always be the hardest but never give up. When the time is right, the Lord will make it happen."
Get better shipper experience today!
Learn more about our services and choose the right options that meet your shipping needs.