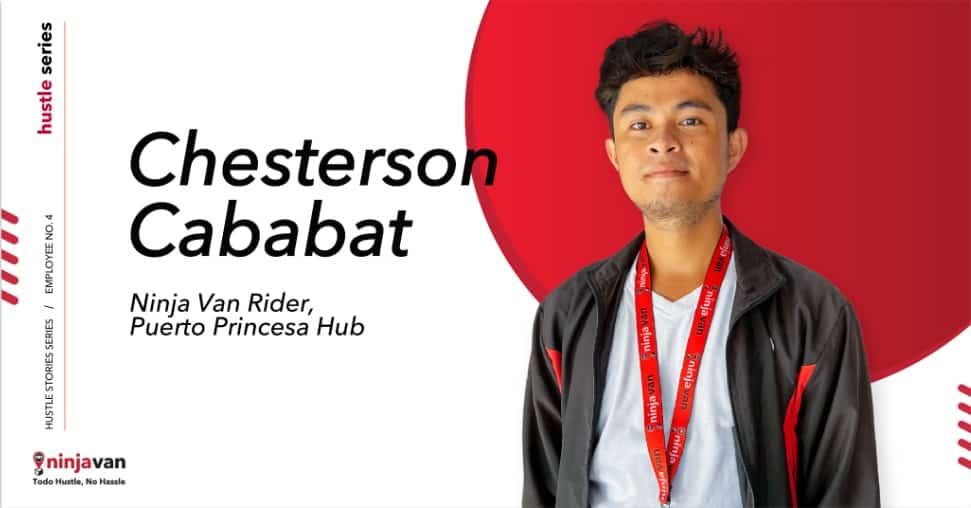 Hustle Story: Ninja Rider Chesterson Cababat
Ninja Rider Chester from our Puerto Princesa City hub is dedicated to his work and is always ready to help a fellow Ninja.
Ninja Riders often have to face a lot of difficulties on the road, add to that being the face of Ninja Van when delivering parcels to the customers.
To keep themselves and the parcels safe, they learn when and how to ask for help. They turn to their fellow Ninja Riders who understand how demanding the job can be at times.
This is why Chester Cababat, our rider at Ninja Van's Puerto Princesa City Hub, ensures that he's diligent while also striving to build rapport between himself, his colleagues and the customers.
Tiyaga at pakikisama
Before becoming a Ninja Rider, Chester used to work in Metro Manila as a welder. Even though it offered a higher pay than jobs in provinces, he also had to pay for his boarding house and other expenses. He soon moved back to his hometown in Palawan and decided to take on local jobs there. That was when he applied to Ninja Van to try his luck as a delivery rider.
"Kailangan ng tiyaga para malagpasan ang mga bagay na akala mo mahirap." – Chester Cababat, NInja Rider (Puerto Princesa Hub)
Now, he's been with the company for 3 years and 8 months. Chester usually arrives at the Puerto Princesa City Hub before 8am. After carefully packing his bag with parcels and assessing the routes he will take to deliver each one, he then leaves the hub by 10am.
On days when there's a high volume of parcels, his work day ends between 7pm to 8pm with about 100 parcels being delivered to customers.
He even ended up earning more as a Ninja Rider than his previous job in Manila. Chester likes his work environment. He also mentions that the job pays them well and that he gets a little extra from regular incentives.
He and his colleagues get along as they understand each other and what the job entails. Whenever they have a new Ninja Rider onboard, Chester would take it upon himself to share a few tips and tricks so they're not left alone to figure it out all by themselves.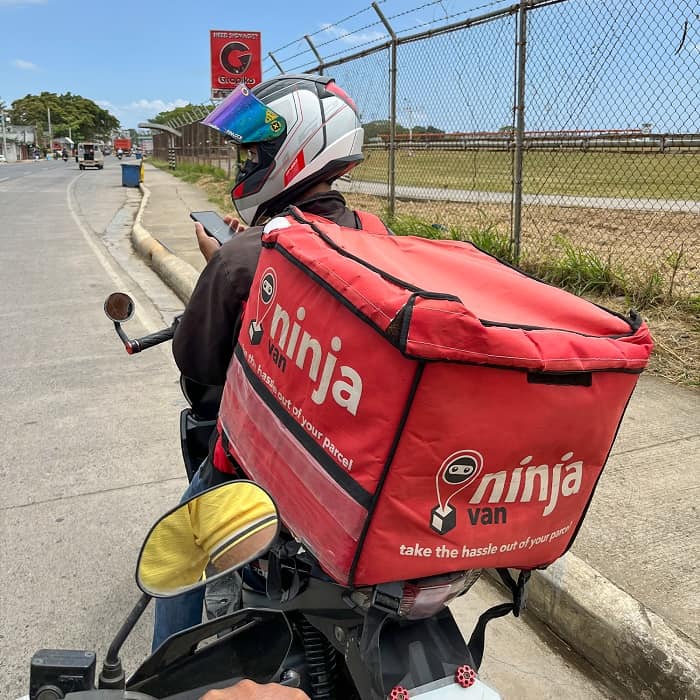 "Tiyaga at pakikisama. Kailangan ng tiyaga para malagpasan ang mga bagay na akala mo mahirap. Kailangan naman ng pakikisama para mapadali at mapasaya ang trabaho," Chester said.
Chester is also on good terms with the consignees he often delivers to. Whenever customers worry about their parcels, he does his best to assure them that he himself will bring their parcels to them.
His dream is to someday own his own business. He plans to start small, save enough money to have a sari-sari store that can help him and his family financially.
Until then, he will continue to wear his Ninja Rider uniform and make hassle-free deliveries for all of Ninja Van's customers.
Get hassle-free deliveries to Palawan!
Learn more about our services and choose the right options for your shipping needs.
Get to know our hard working Ninja Van team:
From Ninja Rider to Station Officer
Hustle Story: Ninja Rider Raffy Malingin
Hustle Story: Ninja Rider Jerome Colasito