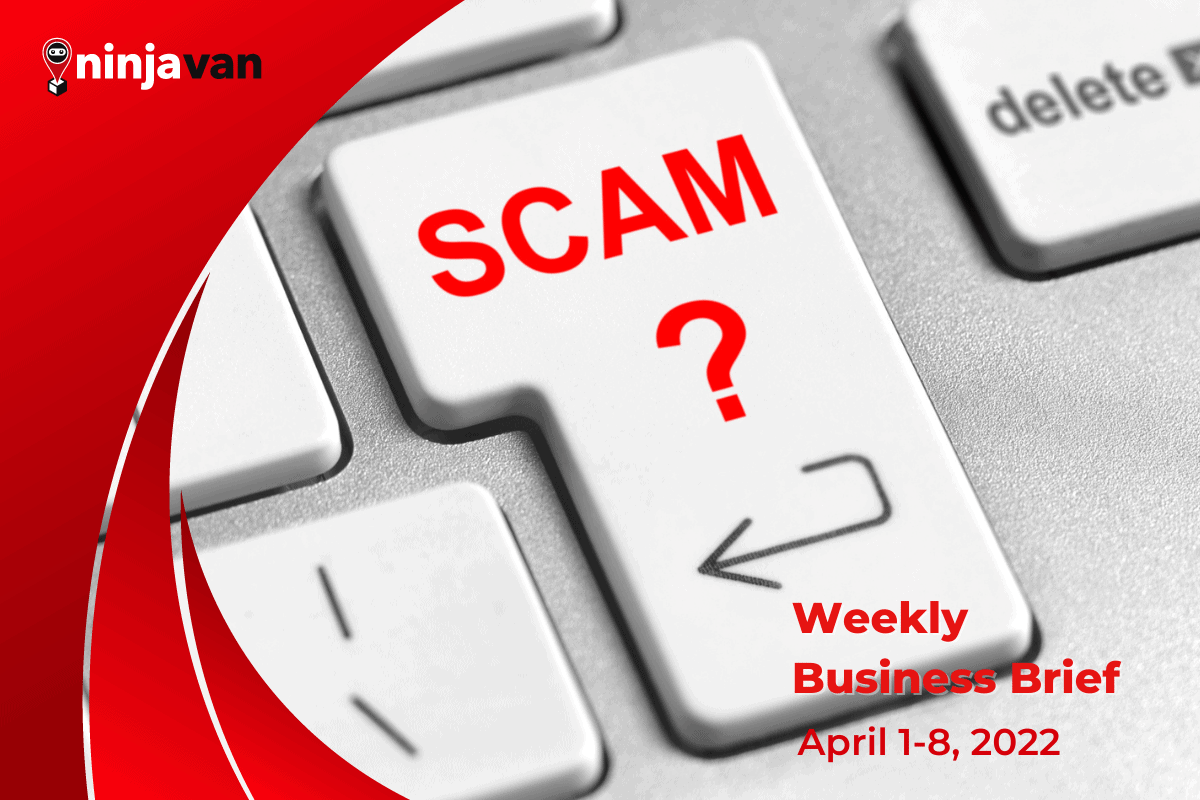 Business Brief: Increased Cybersecurity Budgets in PH Businesses
Increased cybersecurity budgets for PH businesses seen in 2022, plus an ecommerce event targets to fight ecommerce scams. These and more business news that matters to you.
It's almost weekend and we hope it's been a profitable one! Here are the latest business and ecommerce news you might have missed.
PHL businesses seen increasing cybersecurity budgets this year
Many Philippine organizations are increasing their budgets for their cyber defenses this year, as they see heightened danger from online threats, global cybersecurity company Palo Alto Networks said.
"More than half (56%) of Philippine organizations indicated that they have been discussing their cybersecurity strategy on a monthly basis," the company said in an e-mailed statement on Tuesday, citing its "State of Cybersecurity Report ASEAN 2022."
More details on Business World Online
SpaceX PH project rollout seen in 3 months Seeks BOI registration
Elon Musk's Space Exploration Technologies Corp. (SpaceX) proposed project in the country is expected to be finalized in the remaining three months or before President Duterte steps down from office, making the Philippines the first country in Southeast Asia to host the fast broadband facility via satellite, Trade and Industry Secretary Ramon M. Lopez announced.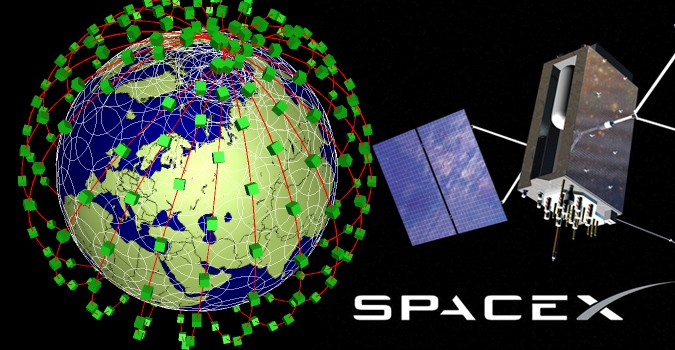 The launch of Spacex/Starlink in the country will enable a much faster broadband speed, better connectivity, more capacity for telecommunications services and more affordable rates for consumers. "Their system will augment as well as complement existing broadband capacities. This will further capacitate micro, small, and medium enterprises (MSMEs), facilitate online learning, e-commerce and fintech," said Lopez.
Full details on Manila Bulletin Online
GCash boosts growth of women-led enterprises
In its drive to boost financial inclusion in the Philippines, leading mobile wallet app GCash continuously innovates digital financial products and services to help boost the growth of women-led enterprises, especially the micro, small and medium enterprises (MSMEs) in the country.
Women play an important role in driving economic growth in the new normal. According to a Policy Note published by the Philippine Institute for Development Studies, 43.62 percent of women-led MSMEs were established when the Covid-19 pandemic began in 2020. Due to mobility restrictions caused by this health crisis, women leaders fully embraced digitalization in managing their enterprises.
Read more on Business Mirror Online
Grand ECommerce Night Event to Help Fight Rampant Scams
With the Philipines' ecommerce boom also comes a growing concern for rampant scams targeting businesses and their customers. This persuaded Von Basa, an ecommerce practicioner himself, to organize E-Levate Philippines eCommerce Grand Networking Night 2022, which will happen on April 22, 2022 at the Marquis in BGC, Taguig.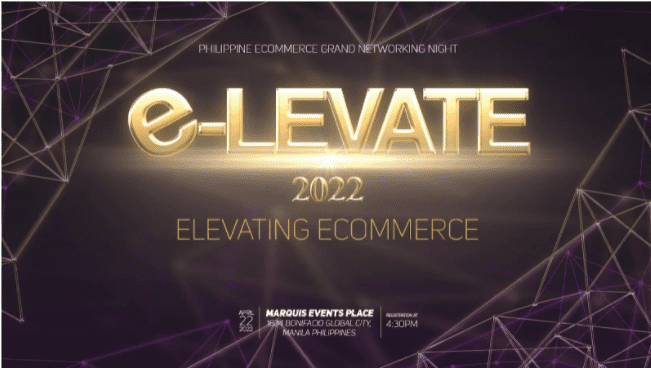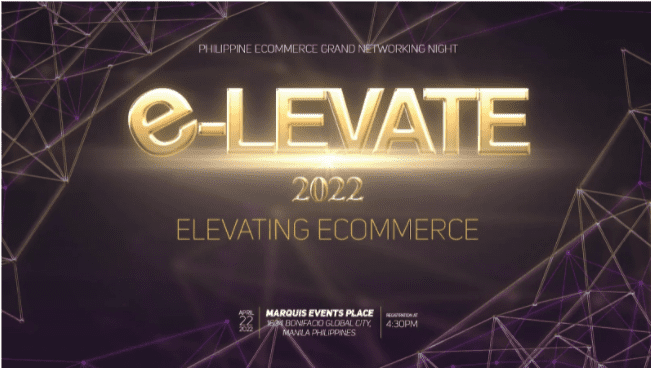 The event's main goal is to connect ecommerce business owners and digital marketers with manufacturers, suppliers, importers and logistics service providers to help address growing online scams and protect consumers.
Top ecommerce frauds include COD scams, identity theft and telemarketing scams.
In connection to this, panel discussions will revolve around the latest digital trends, understanding the fast-growing NFT, elevating telemarketing and many more. Ninja Van Philippines will be among the panelists during the event.
Visit the E-Levate 2022 website for more information and to register for the event.
---
Ninja Van Pose & Post Photo Contest
Be one of the lucky winners of a P500 SM Gift Pass this month by simply posing with your Ninja Van parcel and posting it on your social media page. The contest is open to all Ninja Van shippers, franchisees and shoppers.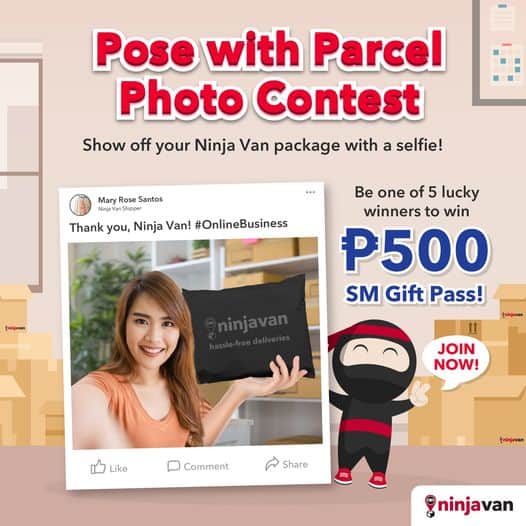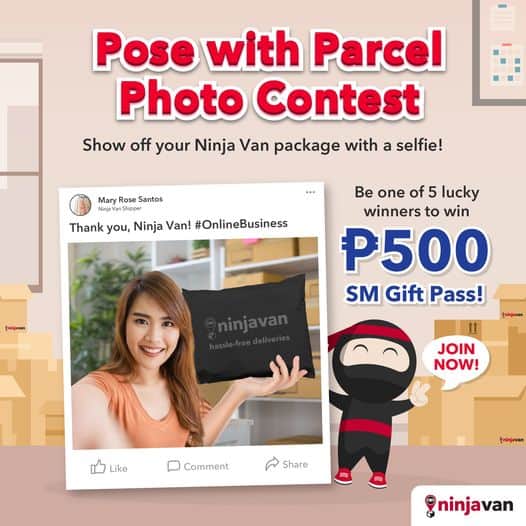 Contest Mechanics:
Take a selfie with your parcel/s, post it on your feed (make sure it's on public). Tag us using the hashtags. #NVPoseWithParcel #TodoHustleNoHassle #NinjaVanPhilippines
GO TO THIS POST and then comment with the link of your selfie, and tag 3 friends.
Be sure to also follow us on our social media accounts: Facebook, Instagram & TikTok: @ninjavanphilippines
Hurry, this contest is only until April 30, 2022!
Business Insights & ECommerce Tips
The Ninja Van Blog provides business insights, industry trends, Marketing and Branding tips, and weekly curated news related to business and ecommerce. Our blog is here to help MSMEs and DTC (direct-to-customer) companies grow their business and reach their brand goals.

Subscribe to our Ninja Van blog newsletter by registering below (scroll to the bottom of this page to sign up!). For comments and inquiries, send us an email at ph-commercial-content@ninjavan.co.