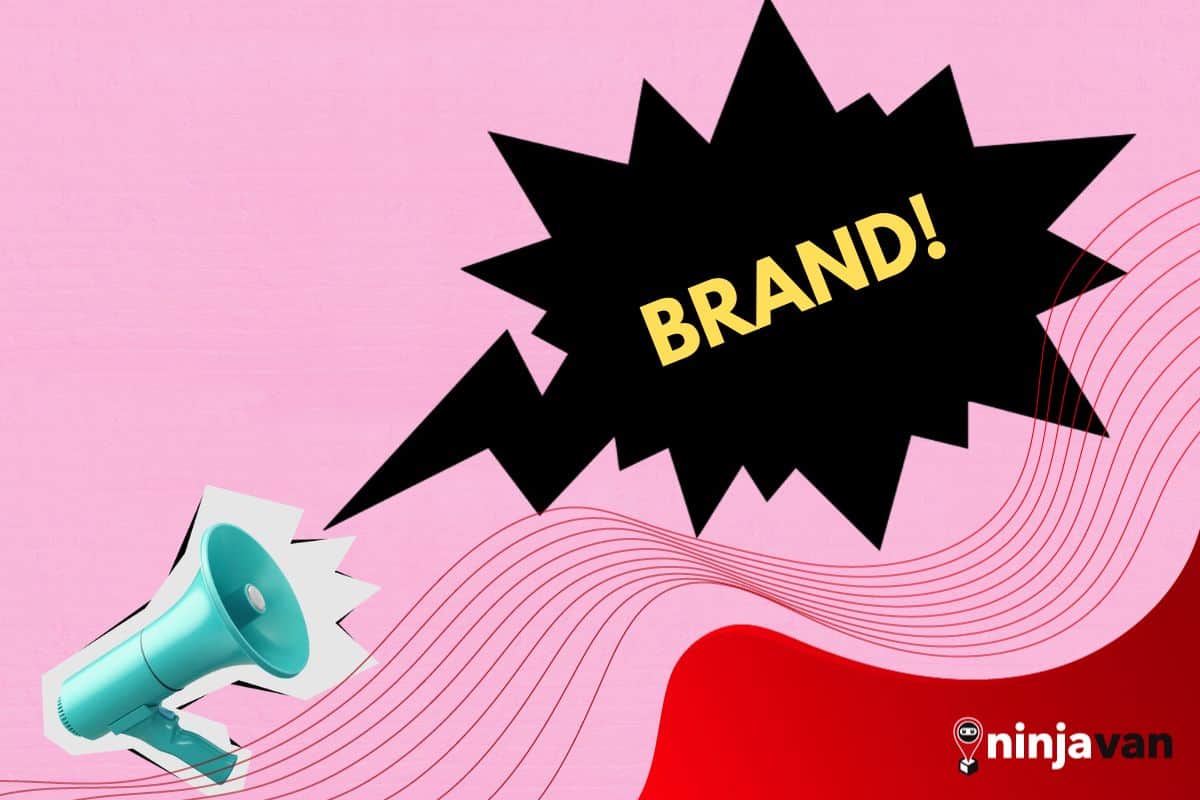 Excellent Branding Strategy Examples
Your branding strategy should answer the questions: What separates you from other businesses, and why should your customers care? 
Every small business owner in the Philippines has to answer this question: Without talking about your products, what makes your business different from your direct competitors, and why should buyers care?
To customers, the difference between your products and the products of your competitor is very minimal. But when you consider their perception of your brand versus your competitor's, that's where buyers start to separate your business from others.
If you want your online business to stand out, you need to create a unique brand and stick to it. Many companies in the Philippines have done it through marketing and advertising campaigns that have followed an effective brand strategy.
Here are examples of some Filipino companies that have strong branding strategies to set themselves apart.
What is branding strategy, and why does it matter?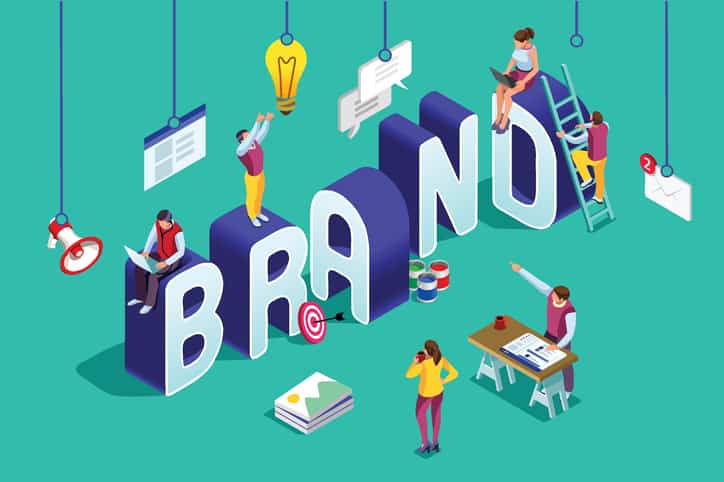 Here's a good example. Let's say you go to your local Ministop (este, Uncle John's – one example of branding!) to buy bottled water. You probably already have a brand in mind that you want to pick.
But why are you thinking about which brand to get when they're all the same bottled waters that are safe to drink?
The answer: branding.
These bottled water brands created a message or idea that sets them apart from their competitors, targeting a certain type of customer:
A broke college student might choose the cheapest water brand
The pa-sosyal may reach for the "premium" brand (even if the price difference is just a few pesos)
A new mommy or daddy buying for baby's formula might choose the brand that emphasizes its quality tests (even though all bottled water undergoes safety testing).
For the zumba titas and gym bros, they'll probably pick the brand that associates its water with professional athletes (even though there's nothing in the water to boost their performance that other brands can't)
It's all just water. And yet, we all have our own preferred brand – and it's all thanks to their branding strategies.
The same idea applies to your business. Your branding strategy is taking the idea that separates you from your competitors and then finding a way to establish that through marketing and advertising.
It's what makes your business a profitable one by putting you in the spotlight for your target audience.
See how Branding Improves the Profitability of Your Ecommerce Business
It's not about selling your brand, but selling a perception you can create to influence how people see your brand.
What are the different branding strategies?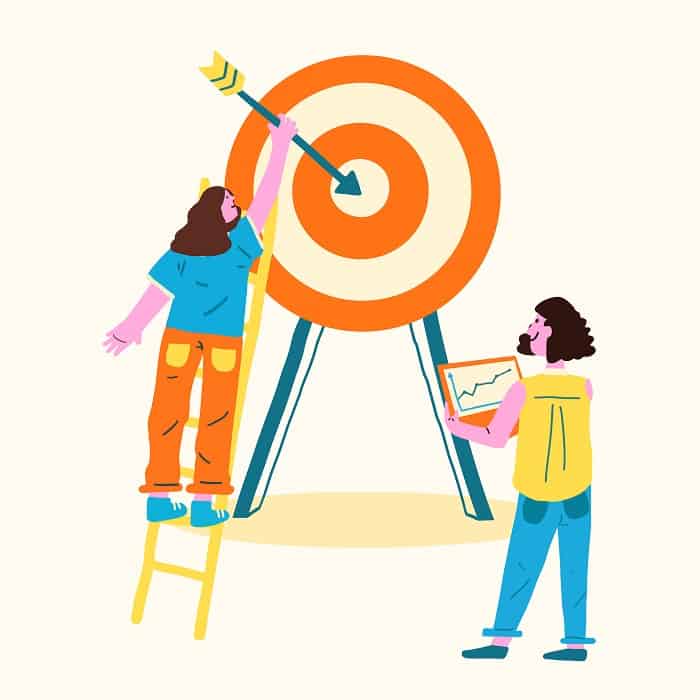 Many businesses in the Philippines establish themselves in their market because they've created a branding strategy that sets them apart from other businesses. Here are some types of branding strategies and some popular brands that have managed to use the strategy effectively.
Brand Purpose
Aggressive "BUY ME NOW" strategy doesn't work as well as before. Many people are looking for the "why" of a brand. Why should I care about this brand? Why should I support them?
If you can answer that with a meaningful reason that audiences can relate to, you will catch their attention.
Dove has used this strategy many times in campaigns that promote natural beauty, self-love and body acceptance. Their campaign, #StopTheNameCalling is a good example. The brand campaign uses everyday Filipinas talking about the names they've been called because of their appearance.
The rest of the campaign spreads awareness of how many girls experience this and are not alone. The message here is that Dove is encouraging girls to love their bodies and become comfortable in their own skin.
This campaign doesn't sell a product, but it associates the brand with women's empowerment and feeling beautiful with their natural features.
Brand Story
Brand stories create emotional reactions that consumers can associate with your brand. It's not about selling your brand, but selling a perception you can create to influence how people see your brand.
McDonald's has been using brand stories for decades. Popular ads like "Karen po" or "First Love" in the early '00s to the "Kuya" and "Tuloy Pa Rin" of the more recent years focus less on the product and more on narratives that don't directly advertise the product.
But why do many people relate to these stories – from family to first love to moving on. And it shows that all these take place in a McDonald's, which shows that McDonald's is always there for special moments in life.
Brand Tagline
Your brand tagline is a short and memorable sentence or phrase that gets your message across. Internally, your brand has its positioning, which is the essence or the purpose of your brand. But to get it across in a memorable way, you need that tagline that reflects the core of your business.
A good example of this is RiteMED's campaigns with taglines like "'Wag mahihiyang magtanong" and "May RiteMED ba nito?"
The tagline addresses an issue many Filipinos face: branded medicines are expensive, but patients might be shy to ask doctors and pharmacists for cheaper generic options.
Their tagline essentially tells consumers what the brand's positioning is without having to say it, which is that they offer affordable medicine that is just as effective as other medicine brands.
Brand Voice
Your brand voice is essentially how you want to sound to others. If your brand was a person, how would they sound to your customers? When you create your brand voice, you're shaping the way customers see and relate to your brand.
If we're talking about brand voice, we have to talk about Angkas. Its voice sets itself apart because of how relatable it is to the audience they cater to.
People who use Angkas' services consist of students, young professionals and everyday employees – people on the go who don't have the budget for premium transportation services. So, it doesn't make sense that Angkas' brand would include template responses and overly formal and serious wording.
Which is why it uses a voice like this: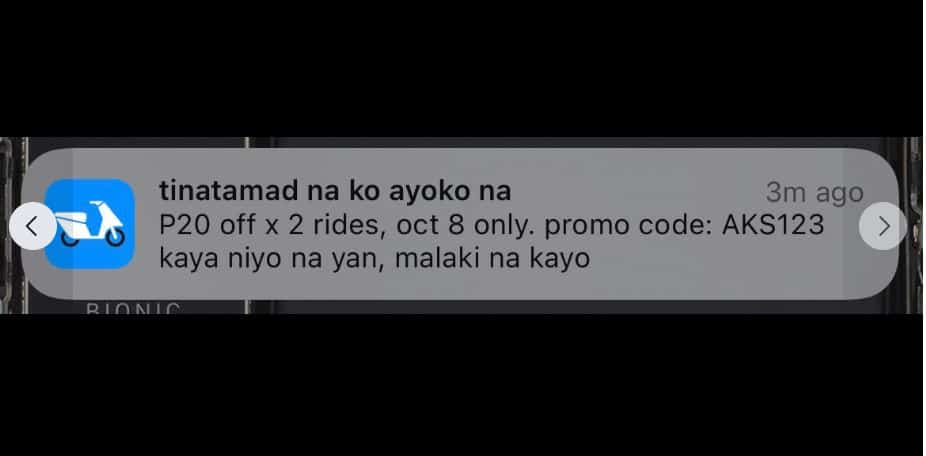 It's a voice that its target audience can relate to. However, keep in mind that there are limits to this. Being too formal or informal can be a turnoff for some customers, so it's important to know how far you should take it.
How can you apply branding strategies to your business?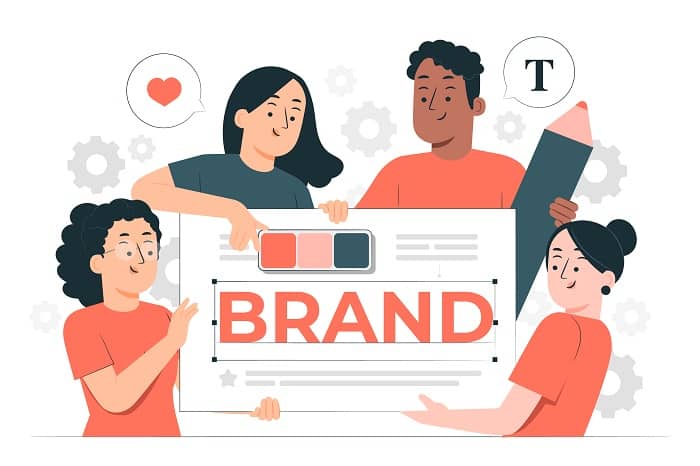 Now that you've seen effective branding strategy examples that have worked for Filipino brands, you can use these techniques to establish your branding and create a memorable business.
1. Identify your Target Clients
While anyone can buy your product, it's hard to create a branding strategy that covers all audiences. Instead, focus on a specific type of customer that you want your strategy to target.
This will help you create more relatable branding content and not just generic ones that try to attract everyone.
2. Develop Your Message
Think of it as your mission. What is it about your business that sets it apart from every other business that sells similar products?
Ideally, your message should resonate with your target clients. This is what your customers will remember, so be sure to make it memorable.
3. Share Your Message
This step comprises everything you can do to set yourself apart once you've created your branding message. This includes your logo, business name, style guide, tagline, voice, personality, and everything that helps users recognize your brand.
Using your brand strategy, you can find ways to put your branding out there.
Check out these 5 No-cost Ways to Build Brand Awareness
Build your branding strategy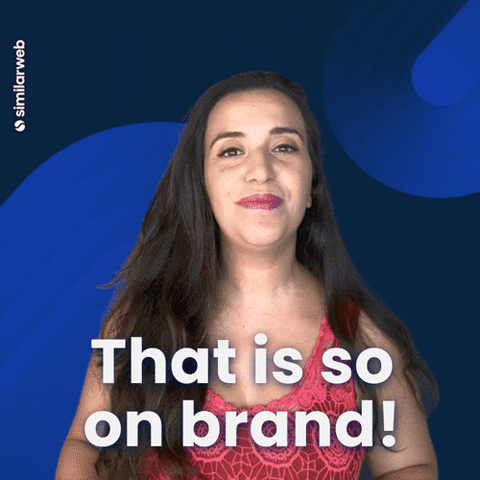 What separates you from other businesses, and why should consumers care?
Once you've established this, your business can develop its own brand and reputation, which will help you be seen by and engage your target audience.
Don't forget to check our other Branding articles to learn more about building your brand and attracting loyal customers.
Also read: Rebrand or Refresh: The Essential Guide to Updating Your Brand