Best Practices for Creating Video Ads on Social Media
Videos are more effective at converting customers into buyers. But you need a good strategy to create a really convincing video ad.
Think back to the last time you made an online purchase of a product whose brand you had no idea of before. Where did you find out about it? Chances are, you saw a video ad somewhere — while scrolling on Instagram, or while waiting for a YouTube video to play. If so, you're just like most of us.
Ibang klase ang agaw-pansin na video. Indeed, video ads are the top way consumers discover a new brand before purchasing. Instagram was the top purchase driver in 2021, followed by Facebook.
Jason Hsiao, the co-founder of Animoto, claims that, "People recall six times the amount of information from a video than from text. Video gets three times as many shares as text and images combined."
With all of these in mind, it's easy to see how creating video ads is indispensable for the success of your business.
But what kind of video ads?
When we talk about video ads, maloloka ka sa dami ng options to choose from.
First, we have various formats. You can create your video in landscape or portrait orientation (for Facebook video ads, always choose landscape). You can pre-record your ads to be played over and over again, or have them live-streamed during important events.
"People recall six times the amount of information from a video than from text."

– Jason Hsiao, Animoto co-founder
You can put up your videos to be replayable time and time again, or have them disappear in 24 hours as in stories or status updates. You can do a snappy 10-second skit or a 20-minute product review.
Each of these formats works best in its corresponding platforms because each platform comes with its own characteristics. 
Create targeted video ads per social media platform:
Facebook video ads
IG ads or stories
YouTube ads
TikTok ads
If you're using Facebook, remember that 85% of your audience will have their gadget muted as they scroll along. The Instagram audience tends to favor content that resembles user-generated posts. Twitter, by their fast-moving nature, prioritizes shorter videos, while YouTube will give you the most mileage with longer videos.
If comedic skits for Gen Z are your thing, you'd probably do well on TikTok. Check out, for instance, this Tiktok campaign intended to advertise Pura Utz's range of bags made from earth-friendly apple leather; the videos feature fashionable fruits snapping selfies and striding on a catwalk. 
4 key things to follow when creating video ads
Your brand and target audience should drive your selection of platforms and the general format of your ads. But that's not enough. The best strategies never fail to consider the following four key elements.
1. Know what you're aiming for
What is your goal? One of the basics of marketing is the five-step marketing funnel:
Awareness of your product
Consideration to switch to your product instead of others
Conversion is when people actually begin to purchase your product
Loyalty, where customers purchase your product on a regular basis
Advocacy, when your product is so good and your customers are so loyal, they start influencing their social circles to use your product
Each stage of the marketing funnel has its own approach, and video can be used for any of them. However, you must know exactly which stage you are in and what you're aiming for in your video ads. This will guide your ad strategy.
Of course, this goal is determined by the larger social media strategy or overall business plan. Where is it currently at? Where is it going? What are your sales plans for this quarter?
Once you have all of these mapped out, you can begin to determine the precise video format you will be working with. Perhaps funny, sensationalist shorts are better to raise awareness in the beginning, but you might need longer, more educational videos to actually convert people into making the purchase.
Remember: There is no universally perfect format or platform — only the perfect strategy for your specific goal at a specific time.
#NinjaTip:

Many newbies get overly ambitious and become overwhelmed with logistics they can't handle. Don't do this! Make sure you take your shipping and delivery strategy into account when determining your ad strategy and not make promises you can't keep.
2. Know the ins and outs of video ad production
One of the most common pitfalls for beginner brands is getting carried away by concepts they cannot execute.
Once you come up with a draft for your video ad strategy, you must also determine the cost and effort to produce those ads. How will they be shot? How will they be animated? Do you know where to get the required talents to pull it off?
Knowing all of these is crucial because you don't want to create an amazing concept but with no way of executing it within your current budget constraints. When these things happen, you will most likely end up with a subpar end product — if you manage to make one at all — and an angry, burnt-out, and underpaid creative team. If things seem like they may end up bloating your ad budget, don't be afraid to go back to the drawing board!
#NinjaTip:

An effective video doesn't need to be expensive! Software such as Animoto, WeVideo and Biteable can help you create engaging video ads without blowing up your budget.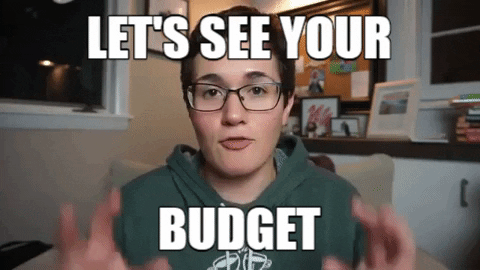 3. Know who to reach within your budget
Remember that the video itself is only a small part of the marketing activity! Burning money to make an attention-grabbing video won't be of much use if you don't have the resources to get your video ads out there.
Essentially, your budget outside the video production decides:
who you will be targeting
what is the size of your audience
for how long your ad will run
Once again, your goals will determine these factors. Will you be going for a completely new audience or those already familiar with your product? Do you want your video ads to be seen by as many eyes as possible, or are you going for a very specific niche audience?
Once you figure all of this out, you will need to schedule when to start posting your videos and when you might want to give them an extra boost with an additional budget.
#NinjaTip:

It might be tempting to launch with a bang and blow all your budget on your first video ad campaign, but this can lead to terrible results if that first attempt doesn't work. Video ads aren't a one-and-done deal!
Consider scheduling your ads in batches and how you might want to work across platforms. Make sure you have a spare budget just in case you'd like to renew specific campaigns, boost the campaign on certain social media platforms, or do other follow-up activities.
4. Know how to measure your results
To advertise bills payments over their Cliqq app, 7-Eleven produced a funny (if heavily-accented) video for their social media feed. While it was funny, the point of the video wasn't just to make people laugh and share; the campaign more than made up for its cost by triggering a 370% increase in bills payments over the Cliqq app!
When creating a video ad, you can't just let your campaign run — you must know when to call it a success and when to call it a failure, because only then can you improve on your next attempts.
This is why analytics is always very important when working with ad strategies. Your analytics report will tell you the exact numbers of how your video ads are performing. These numbers will allow you to measure how successful you've been in relation to the targets you've set during the initial goal-setting phase of your ad strategy.
From there, you might want to get a bit more granular and analyze which specific parts might work better. Is it the posting times? The demographics? The format? The platform? The more you can narrow down these factors, the better.
#NinjaTip:

A/B testing might not always be possible with video ads, but comparing and contrasting various video ad campaigns can help you figure out what works best for you. Your ad campaigns might not always work, but what is important is to keep getting those insights you can learn from for your next campaigns.
Strategy is crucial for success
With the right video ad strategy, your ad can go viral, and shoppers are almost twice as likely to purchase. But without it, you may end up wasting a lot of money on videos that don't do anything for your brand. This is why a coherent and measurable strategy is crucial for your success.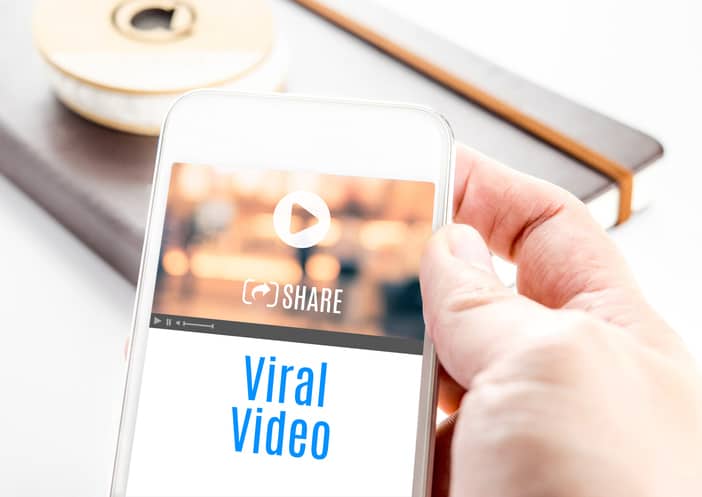 A good ad strategy should be designed to engage and convert website visitors, push leads down the funnel in email marketing campaigns, and fuel engagement across multiple social channels. And to properly design such a strategy, multiple aspects must be taken into account.
The most successful businesses that Ninja Van is working with always take those four aspects of their video ad in their strategy. As a customer-centric company, we also want you to enjoy such success.