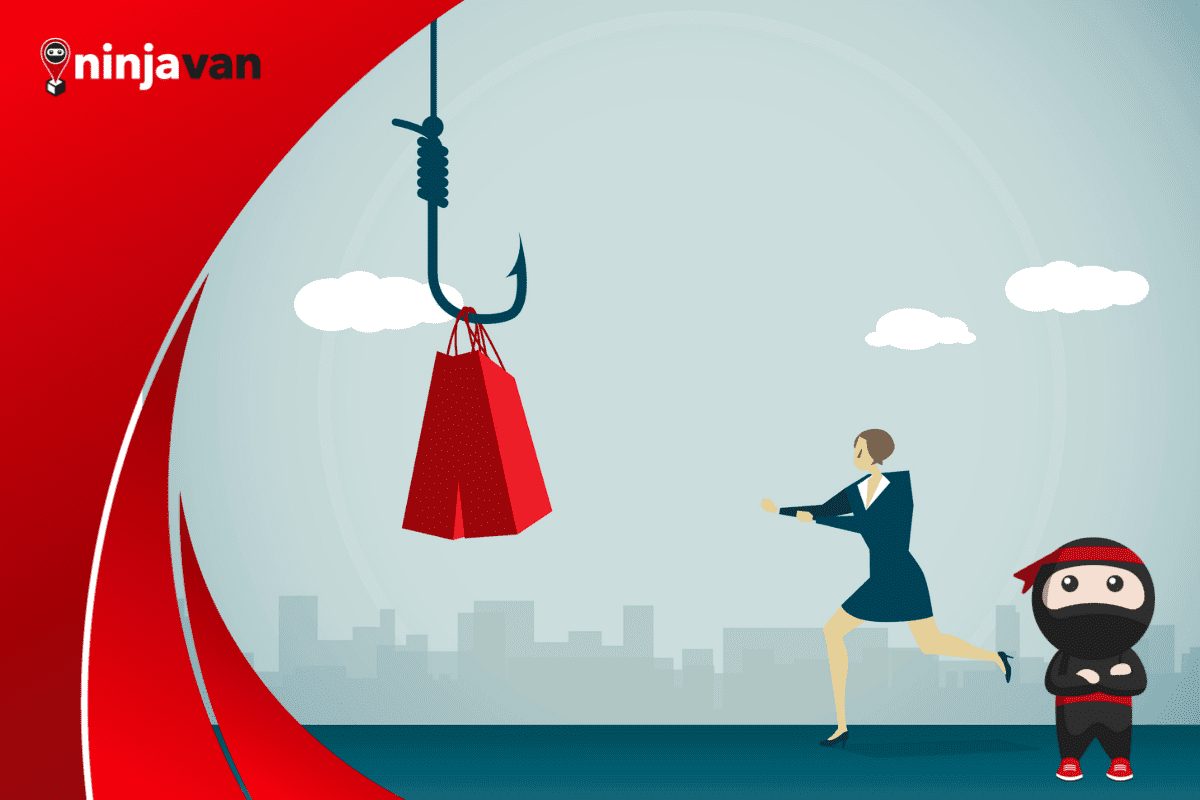 Be Smart and Take These Steps to Avoid COD Scams
Many online shoppers fall for COD scams. Don't be one by following these steps to avoid getting scammed.
Many shoppers still prefer paying cash and some will take advantage of it. If you prefer COD payment, be vigilant and don't accept parcels you're not expecting.
The rapid rise of ecommerce is undoubtedly a blessing to all. When online selling platforms such as Lazada and Shopee came into existence, consumers were attracted to this new level of convenience and efficiency, whether they were a seller or a shopper.
Then the COVID-19 pandemic came and stirred up fears of contracting the virus when they're out of their homes. This has then contributed greatly to the ecommerce boom.
A survey by Statista noted that 62 percent of Filipino adults made more use of home delivery services during the pandemic, whether it was from food stores or online marketplaces.
However, these solutions also paved the way for new problems. The rise of online shoppers has attracted ecommerce scammers. The Department of Trade and Industry (DTI) also noted that online scams skyrocketed 500% from 2,457 cases in 2019 to 14,869 complaints recorded from January to October 2020.
One quick and easy way to trick customers is through cash on delivery or COD scams.
What are COD Scams?
A COD scam lures customers into paying for things that either they didn't buy or the item didn't match their expected purchases.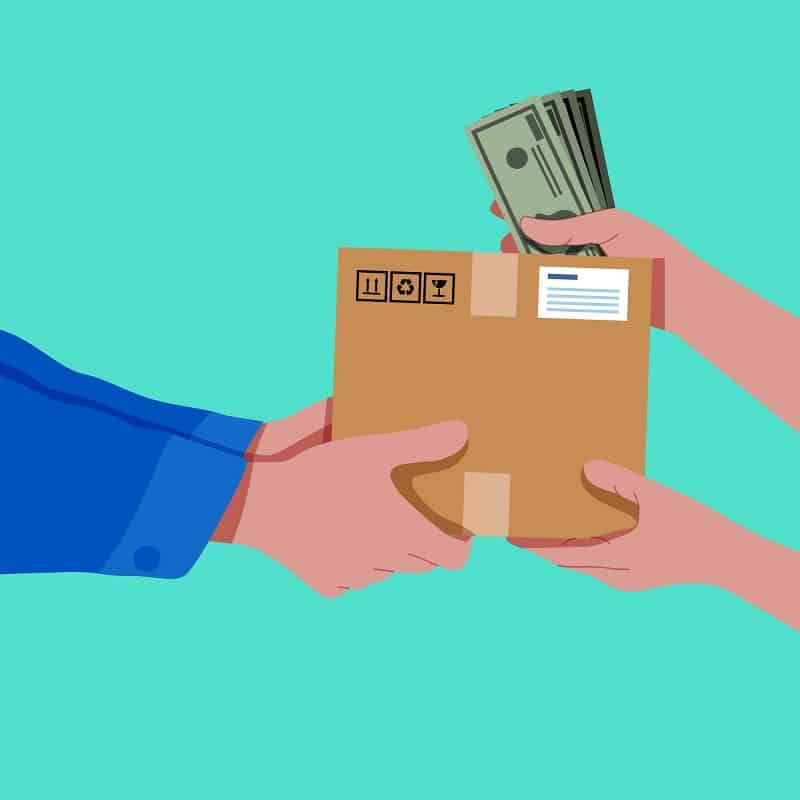 These scams can take on many forms. In the Philippines, one example that often goes viral on social media involves food delivery platforms. Delivery riders from foodpanda or GrabFood arrive at a certain location just to find out that no one at that address is expecting the order.
These tricks don't just affect the unsuspecting receiver of these orders, but it also affects the food delivery riders' pay as COD orders are typically disbursed by them first when they buy the food for the customer.
COD scams don't only exist within these scenarios. They are very much present within online shopping and delivery platforms. Ninja Van Philippines revealed in February 2021 that it got over 200 reports of COD scams where online shoppers fall prey to paying for items they're not expecting or did not order at all.
In addition, another reason to take COD scams seriously is the fact that many Filipinos would still prefer to pay in cash. This makes the local market very susceptible to such scams.
How do COD scams work?
Many COD scammers are based overseas. They often create fake websites and place ads on social media to make themselves look like they're legitimate. Shippers send their COD parcels via freight forwarders, who then assign local delivery couriers to bring the packages to a customer.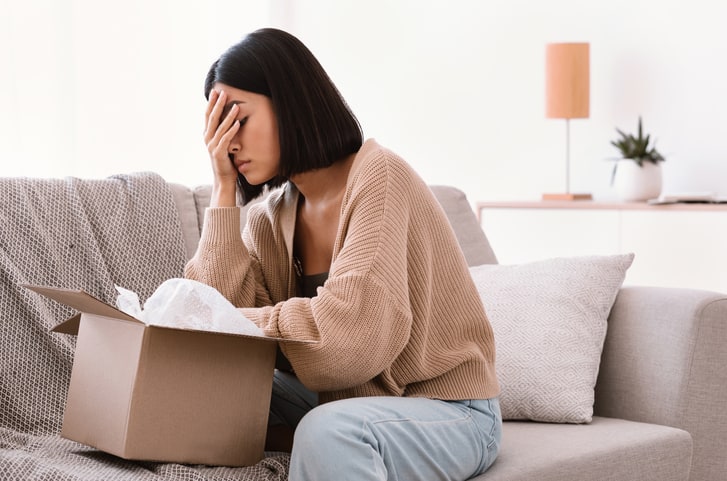 Delivery couriers in such cases only act as the middlemen who collect payment on behalf of the freight forwarders and have no direct contact with the shippers.
Couriers are also not allowed to open the parcels as they're often bound by confidentiality contracts with shipping partners to safeguard the integrity of all parcel contents. Therefore, the courier company would have no knowledge of the content of the parcel or if it was a legitimate order by the customer.
How to avoid COD Scams
Anyone can be a victim of COD scams. One unsuspecting receiver may pay for something, thinking that someone in their household ordered it online.
Some who've made multiple purchases online might fall for it as well, thinking that it could be one of their many orders.
As such, it's important for shoppers to:
Check the credibility of the sellers. If an item has no reviews displayed, or if the price seemed too good to be true, then it could be a scammer.
If it's possible to pay online, do so. It's advisable to only do CODs when you're ordering a big-ticket item.
As delivery couriers are not allowed to open parcels before it arrives at your doorstep, you may ask the seller to take a photo of the product right before they pack and ship. Some sellers are already doing this without being told to earn their customers' trust.
Track your order, especially when you're expecting multiple items.
Take note of the price you're supposed to pay for each COD parcel.
Be aware of the ETA of the parcel, and make sure everyone at home knows you're expecting a COD package.
Otherwise, DO NOT accept a parcel you're not expecting, even when personal details such as your name, phone number and home address are all correct. Instruct the other people in your household to do the same.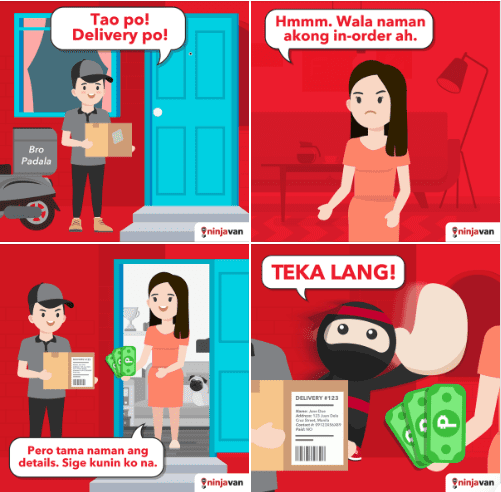 In the unfortunate event that you've mistakenly accepted and paid for a parcel, you may file a report to the local delivery courier. They should have multiple channels open, such as messaging platforms, email, social media and landline for a customer to do so.
The courier company usually have SOPs in place for anti-fraud and they keep in touch with freight forwarders as well.
Couriers are not allowed to open the parcels as they're often bound by confidentiality contracts with shipping partners to safeguard the integrity of all parcel contents. They would have no knowledge of the content of the parcel or if it was a legitimate order by the customer.
Once a shipper is proven to have been deliberately sending out the wrong items or making fraudulent COD deliveries, the couriers will then discontinue providing their services to the scammers.
But even with the many steps available to avoid becoming a victim of COD scams, it's still important to remember that there will be people and organizations who will take advantage of the growing and advancing ecommerce scene.
And if you're an online seller, it's important to know the different ecommerce scams that may target your business. Always stay informed and be vigilant.
Featured image by erhui1979 via Getty Images