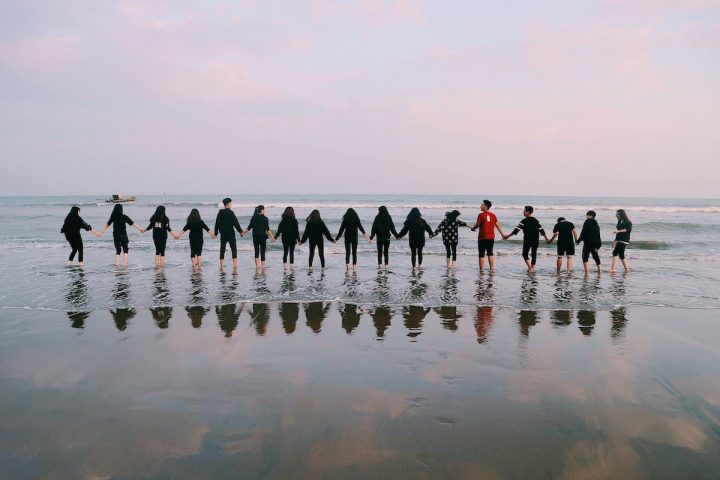 4 Essential People You Need to Build a Top-notch E-commerce Team
You can't run an empire alone.
The e-commerce industry is estimated to reach 12 billion U.S. dollars by 2025 in the Philippines alone. At this rate, it's safe to say that e-commerce is the Taylor Swift of the trading world. (Shoutout to Queen TayTay who just surpassed 12 billion streams on Spotify!)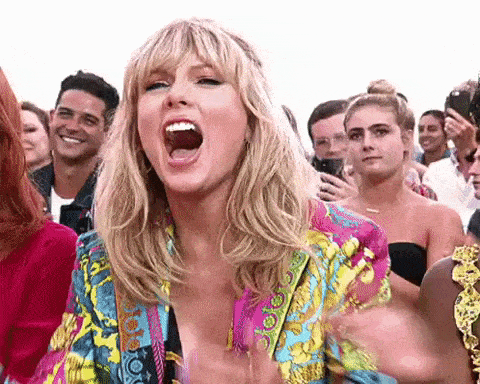 No wonder more and more entrepreneurs are joining the e-commerce bandwagon. However, handling an e-commerce business is no walk in the park. We can't just shake complaints and problems off Taylor Swift style. To ensure smooth e-commerce operations, you'd need a determined, competent, and goal-driven team.
So if you're planning on venturing into e-commerce or if you're currently in the e-commerce business and looking to expand your e-commerce team, these are 4 of the most essential employees you ought to have.
E-Commerce manager
Why you need one
If you intend to scale your e-commerce business operations, things can get hectic pretty quickly. Especially when your products and bestsellers get so popular and in-demand (lucky you!), you'll need help in overseeing the overall operations of the business. This is where the role of an e-commerce manager comes in handy. As the owner, you can either take on this role or assign it to someone else who is qualified for the job. But if the workload gets too overwhelming, it's best to seek out a dedicated e-commerce manager.
Ideal candidate
The e-commerce manager shall be responsible, punctual, and highly-organized. This person should have technical and in-depth knowledge of the business. Likewise, the manager also needs to have strong leadership and interpersonal skills. Experience in handling administrative tasks or similar roles is highly-desired.
Hiring options
FULL TIME. Since this role demands a lot of monitoring, administrative tasks, and supervising, the e-commerce manager needs to be onboard full-time to address all business concerns.
Web developer
Why you need one
Let's face it, not all of us are familiar with the ins-and-outs of computer programming and web development. To make your e-commerce website more visually-appealing, user-friendly, and professional-looking, you'll need the magic hands of a good web developer.
Web developers are critical to any e-commerce operation because they are responsible for designing and developing the e-commerce website's front-end and back-end. With the help of a web developer, you can regularly check and troubleshoot your e-commerce website for any issues that may inevitably arise.
Ideal candidate
The ideal candidate doesn't need to have a degree in BSc Computer Science or BSc Computer Engineering but must know how to code and design an e-commerce website, and how to troubleshoot website issues and bugs.
Hiring options
PART-TIME/FREELANCE. Since your e-commerce website does not necessarily need full-time web development all the time, you may choose to hire either a part-time web developer or a freelance web-developer.
Digital marketer
Why you need one
Behind every successful e-commerce business is a good digital marketing strategy. To increase your e-commerce website traffic or your social media engagement, you'll need a good digital marketer to advertise your product.
Your digital marketer can help you plan strong digital marketing strategies, write engaging web copy, produce interesting web content, and design your e-commerce website's customer acquisition programs, all in an effort to drive more sales.
Ideal candidate
To create strong content and copy that resonate with your audience, digital marketers must have an excellent command of both English and Filipino, strong communication skills, and the ability to relate to your target customers.
Hiring options
FULL TIME/PART-TIME. Your hiring option would depend on the frequency of new products/services you offer and how much you want to invest. For example, if you want to invest in SEO content marketing, you should consider hiring a full-time digital marketer. However, if you only need occasional marketing, a freelance digital marketer would suffice.
Delivery Personnel
Why you need one
As they say, logistics is the backbone of e-commerce. While e-commerce transactions mainly happen in the virtual world, the goods are delivered physically.
Since your schedule as an e-commerce seller is really hectic, it can be too troublesome for you to personally deliver all your products, especially if your customers are located far from you. You'll need reliable delivery personnel to ensure fast and smooth delivery of your products to your customers, wherever they are.
Ideal candidate
Your delivery personnel must be trustworthy, punctual, and responsible. They must have in-depth knowledge of handling inventory and optimizing delivery routes.
Hiring options
OUTSOURCED. Since hiring your own delivery personnel and logistics staff demands adequate resources and a complicated system with a life of its own, outsourcing would be the better option for you. In choosing a trusted courier service company, consider hiring one that has already established itself in the e-commerce community and has the economies of scale to keep its shipping services at a low cost. Likewise, since the delivery of the products is an integral part of the whole e-commerce transaction, employing the services of a fast and reliable courier services company is important for overall customer satisfaction.
As you know, the success of a business depends not only on the bosses and the higher-ups. The true success of a business is the result of the collective efforts of everyone making up the team.
As Doug Conant, the CEO of Campbell's Soup, says
To win in the marketplace you must first win in the workplace.
Knowing what and who to hire for your e-commerce team is a big factor in your success.
Featured image by Huy Chien Tran from Pexels.