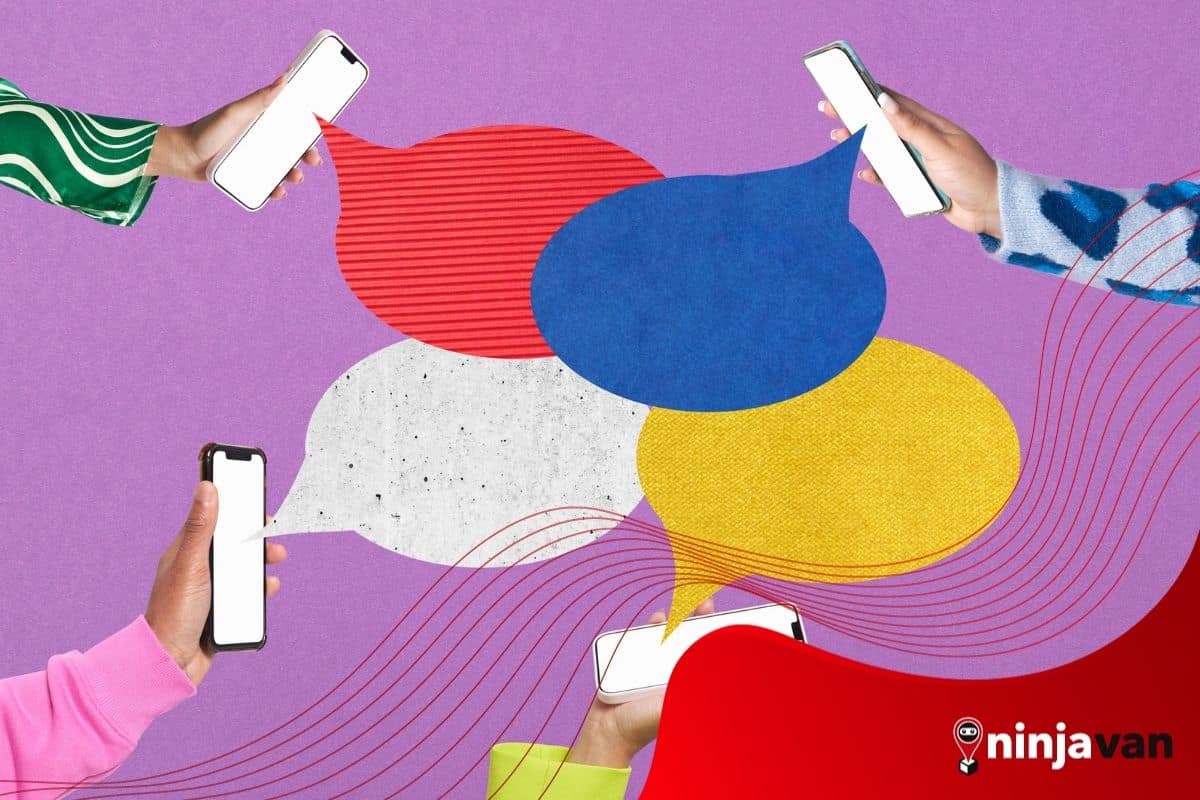 3 Viral Ads and What You Can Learn From Them
(This post was updated on May 23, 2022) Spread viral ads, not disease. Be inspired by these three certified viral ads in the Philippines.
As consumers continue to stay active on social media, brands work doubly hard to create campaigns that will capture customers' interest and imagination.
Digital marketers are banking on one thing: people's desire to share good stuff on social media. Viral ads are, of course, one of those.
Virality in Ads
Virality refers to the tendency of an image, video or any information to be circulated quickly and widely from one Internet user to another. Simply put, a viral ad has been organically seen and shared by many people, typically online.
It's named as such because it's similar to how a virus (read: COVID-19) easily spreads from one person to another. Viral ads are usually part of a business's digital marketing strategy and rely on social networks to promote a product.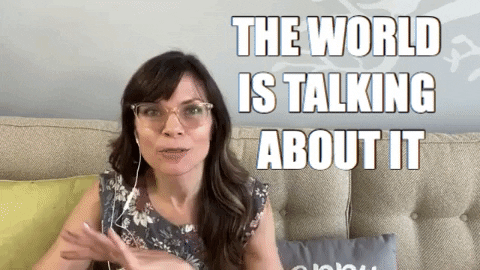 On the flip side, some ads have gone viral for the wrong reasons (remember Kendall Jenner's Pepsi commercial?), and that's not something you'll want to aspire for. Because while it can put your brand out there, it may not put it in a good light.
What makes an ad go viral:
Appeals to the customers' emotions
It has strong visuals
Exudes authenticity
It's unique
Perfect timing
Benefits of Having Viral Ads
Getting your name and content seen by many people is obviously the number one advantage of going viral. Since brand awareness is the leading social media objective of marketers, it's not surprising that businesses are trying to create the next big online hit.
A study has also shown that in addition to generating awareness, viral ads had a substantial positive impact on people's purchase intentions.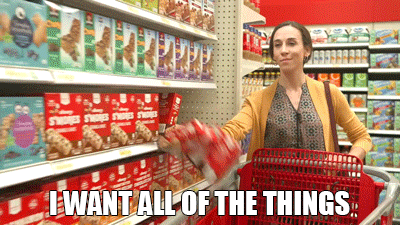 In short, having a viral ad can result in people discovering your business and buying from you. What's not to love?
Before you schedule casting calls for the next Gina, Karen and lolo (do you still remember this viral McDonald's ad from the 90s?), get some inspiration from three of the most recent viral ads in the Philippines.
Top Viral Ads in the Philippines and What You Can Learn from Them
#CreateCourage​ – Rogue One: A Star Wars Story
(Globe Telecom, 2016)
Summary: This ad shows a day in the life of a girl and a boy (presumed to be her older brother) who both wear Stormtrooper helmets to school. It's later revealed that she wears it because of her medical condition, and her brother does the same to show his support for her.
The two-minute video has zero voice dialogue but features an inspirational piano piece as background music.
Background: A product of the telecom's partnership with Disney, this ad is part of the company's campaign to encourage people to #CreateCourage in their everyday lives. People were encouraged to post a photo of themselves wearing a Stormtrooper helmet on their Facebook or Twitter profile using the said hashtag for a chance to win a trip to the U.S.
The campaign also sought donations for renovating the pediatric ward of the Philippine General Hospital.
Reception: With a staggering 16 million-plus YouTube views, this ad undoubtedly went viral. In fact, only two days after being published on the company's Facebook page, the ad got more than 3.9 million views, 144,000 reactions, and 88,000 shares.
It was also featured on international websites like Adweek, The Huffington Post and Mashable. Last but not least, it received multiple awards, both locally and internationally.
Comments were generally positive, even foreign YouTubers (The Reel Rejects, Mike Tango, and Angelina Eonni88) were not immune to this tear-jerking ad's power.
Lesson: Tugging at people's heartstrings — which this viral ad did spectacularly — has always been one of the secrets of good advertising. People go for their emotions when purchasing and forming brand loyalty.
An ad can form a strong emotional connection and trigger that emotion whenever people see your product. Take note that the core emotions used in advertising are happiness, sadness (overcoming it) and surprise. Meanwhile, anger should be used sparingly and only grab people's attention.
Kwentong Jollibee Valentine's Series: Status
(Jollibee, 2018)
Summary: This ad features a single female's monologue with flashbacks of her failed relationships. By the latter half of the video, she realises that she doesn't need to look for love, as she receives plenty of it from her own family.
Even if she doesn't have a love life, she never lacked love in her life: There are people who gave her true love…so when "the right one does come along", she knows the kind of love that she truly deserves.
Background: This is just one of several ads released in 2018 as part of the #KwentongJollibee campaign. Launched in 2016, the campaign features a series of online videos that portray Filipinos' lives — particularly its joys, challenges and victories — intertwined with their unique love story with Jollibee.
The videos are released annually shortly before Valentine's Day, quite fitting for the videos' theme of love and the company's brand color (i.e., red).
Reception: With over 5 million YouTube views, this nearly four-minute ad — like others from the series — is certified viral. Over a thousand people have given mostly positive comments on the ad's YouTube page, with many supporting its message of self-love and love for one's family. This digital series has received a multitude awards and recognitions over the years.
Lesson: This and the other ads in the company's video campaign series considered three important factors: authenticity, relatability and seamless brand integration. The timing and theme (i.e., Valentine's Day and love) were also well thought of, which would explain the warm reception from Filipinos and foreigners alike (see their reactions Angelina Eonni88, the Land of Dez, James Whiting, ILano Family, HugKnucklesTV, and Y & A Reacts).
Nyahahakbkxjbcjhishdishlsab@!!!!
(RC Cola, 2020)
Summary: Jumping to instant viral status during the pandemic is RC Cola's fitting contribution to the mayhem that was the year 2020. The 97-second video begins with a boy returning home and tearfully asking his mother to confirm if he's adopted. He then demands an explanation for the four glasses protruding from his back.
His mother then unwraps the scarf around her neck, and (wait for it) takes off her head, revealing a bottle of RC Cola in its place. She places ice cubes in the glasses and pours the drink from her head. The video ends with the entire family drinking from the glasses on the boy's back.
Background: The ad agency behind this viral ad explained that it was part of the campaign titled, "Basta", which loosely translates to "Whatever". They believe that carbonated soft drinks have no benefits-given category: there's no reason why people drink them. So…whatever.
They added that the video was about belonging and acceptance — shown in a rather peculiar way.
Reception: With over 7 million total YouTube views, and earning over 4.5 million views on the company's Facebook page in just over 24 hours after it was published, there's no doubt that this ad is viral. Public reception of the "most bizarre ad for the most bizarre year" also varied widely, with people calling it "disturbing", "creepy, confusing, crazy — and very effective", and so on.
Many also pointed out that it's similar to those notoriously weird Japanese ads. Regardless, RC Cola has commended the agency that the ad exceeded all of their expectations. Shares of the brand's parent company, Macay Holdings, also jumped by 13.7 percent. And as further proof of its success, it gave birth to two more viral videos. Why and how? "Basta."
Lesson: This ad is a good reminder that being different (i.e., extremely weird) can make your company stand out. It also reminds companies to focus on their objectives and market.
The agency explained that their target market is Gen Z consumers, who "live in the moment" and "don't need a list of reasons before they do something… you know, whatever." So if the ad didn't appeal to you, you can just blame your age.
Preparing For Your Viral Ads
As you can see, there are many ways and reasons for an ad to go viral. Achieving viral status is rarely a coincidence; it typically requires a lot of planning.
You need to have a clear strategy on how you can grab people's attention, whether it's by using an emotional story, a bizarre plot or romantic characters — or a combination of those.
You also need to plan where and how you'll distribute the ad and the best time for releasing it.
Whichever tactic you try, we hope you picked something from the lessons here that you can apply to your own viral marketing efforts.
Featured image by We Are via Getty Images