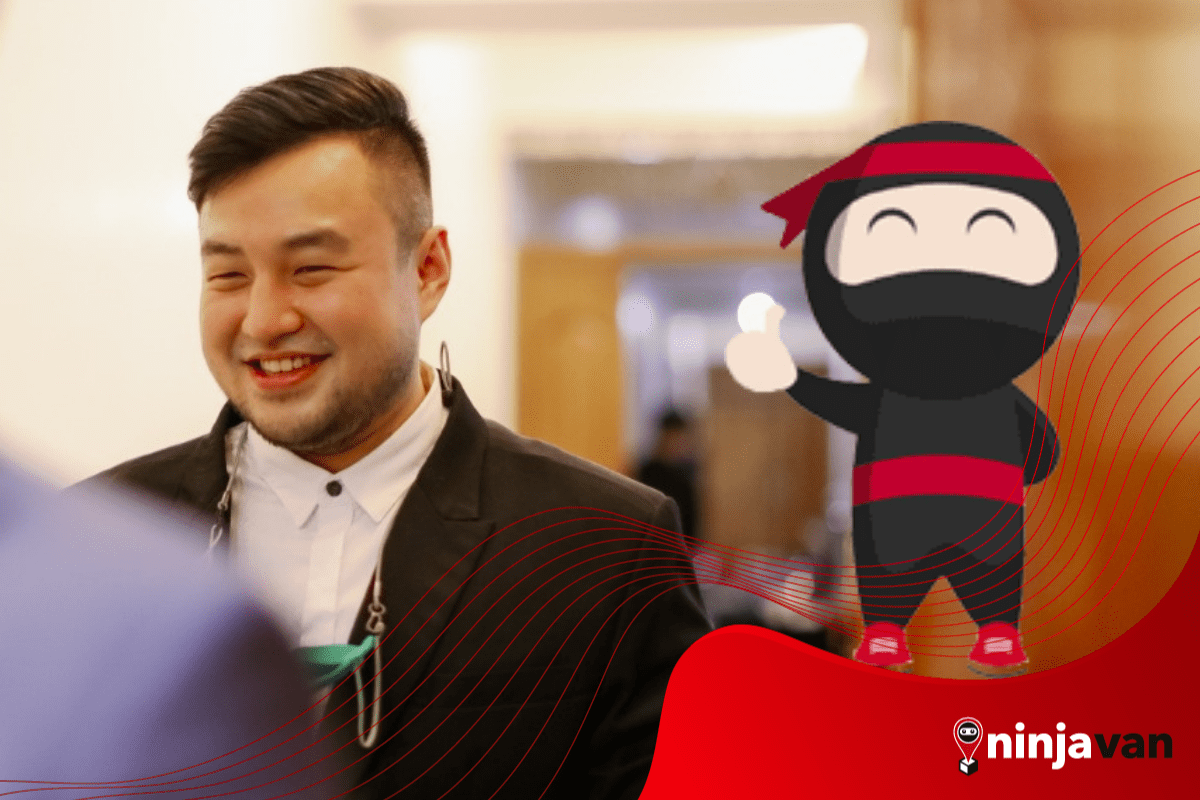 Entrepreneur Highlight: Frank Gaw, KangKong King
Frank Gaw had a vision for a healthy and delicious kiosk snack using the humble kangkong, and the risks paid off.
Vegetable-based snacks are either a cottage industry sold in pasalubong centers or an overhyped healthy offering with exorbitant prices.
So who knew that the humble water spinach, i.e., kangkong, a favorite ingredient to our sinigang, can be a much-loved, delicious and healthy munch that's also easy on the budget? One of the country's young, innovative Filipino entrepreneurs made it happen.
KangKong King brought us crispy kangkong flavored chips available in kiosks in popular malls and also delivers to customers anywhere in the metro through its website, kangkongking.com.
How the business started
President and CEO, Frank Gaw, had the idea when he was eating crispy kangkong in a restaurant. Yes, it wasn't a new concept, but he saw its potential as a kiosk snack by adding his own twist to the product.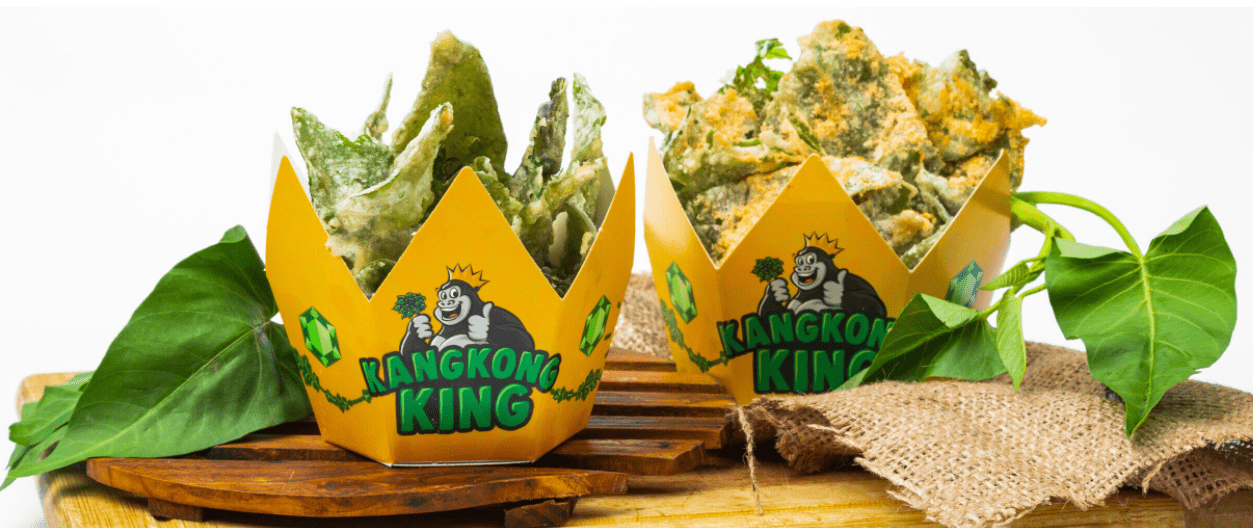 It wasn't an easy venture, introducing the product to a discriminating snack-bingeing market was one. Another was it took some time to perfect the crispiness and level of oiliness of the product. But Frank persisted and soon the KangKong King brand was launched.
The novelty of the product contributed to its success. Frank and his partners were surprised that many people haven't tried crispy kangkong. "The concept was new to a good number of people, and for the rest who have tried them, it brought back fond childhood memories of snacking on them.
"The whole experience and the quality of Kangkong King's chips itself are, what we believe, what gave that sparkle."
KangKong King currently offers five delicious flavors: their bestsellers KKK and BBQ, sour cream, cheese and plain. Customers can also choose from four sizes (Tarsier, Chimpanzee, Orangutan and Ape) and different flavor levels.
It's hard not to come back for more because the crispy kangkong chips are low-fat, low-calorie and vegan-friendly. The snack brand offers a healthier alternative to high-sodium supermarket chips.
Nurturing a Community
Frank has built a unique, all-Filipino enterprise. "Our business created a new demand for kangkong, which allowed us to nurture direct relationships with farmers and local suppliers," Frank says.
It was also an opportunity to help the local economy and create jobs, "We strongly believe that we only rise by raising others."
But as with everyone else, the pandemic took a toll on the business as they had to temporarily close all branches due to the lockdowns.
On the brighter side, it also paved the way for Frank and his team to fast track their initial plans of developing the kangkong chips into packed/sealed products, and allowed them to continue delivering to customers amid the on-and-off community quarantine.
What's next for KangKong King?
Expanding the business is definitely in the works, maybe even making it a global brand. And why not? There are many Filipinos around the world who would love to get their hands on these tasty snacks.
"We want the whole world to know that a better and healthier snack alternative can exist through crispy fried water spinach. Our dream is to be the best crispy kangkong flavored chips in the whole world through meaningful relationships with the Filipino community," says Frank.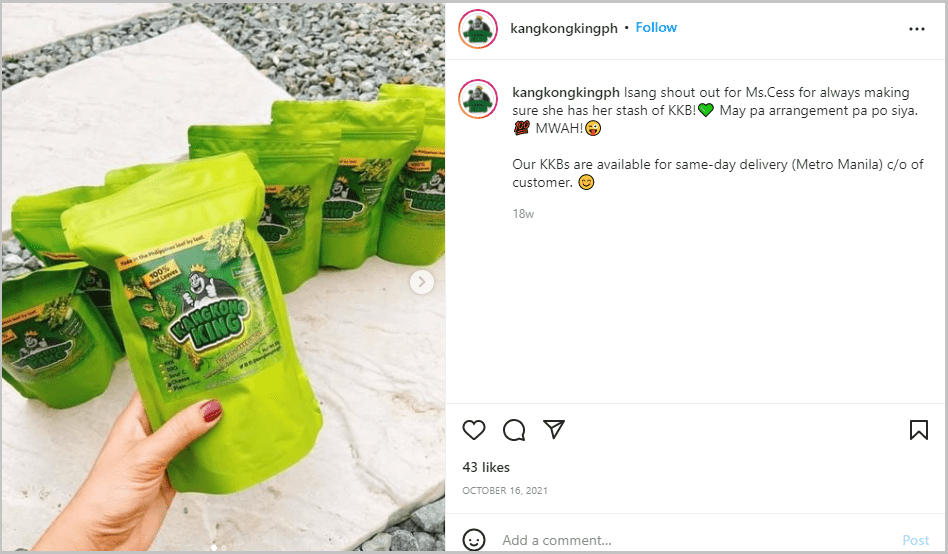 You can order KangKong King online for pickup or delivery, or visit one of their branches in the following locations:
Robinsons Place Manila
Robinsons Galleria – Ortigas
SM North Edsa
SM City Fairview
San Lorenzo Place Mall