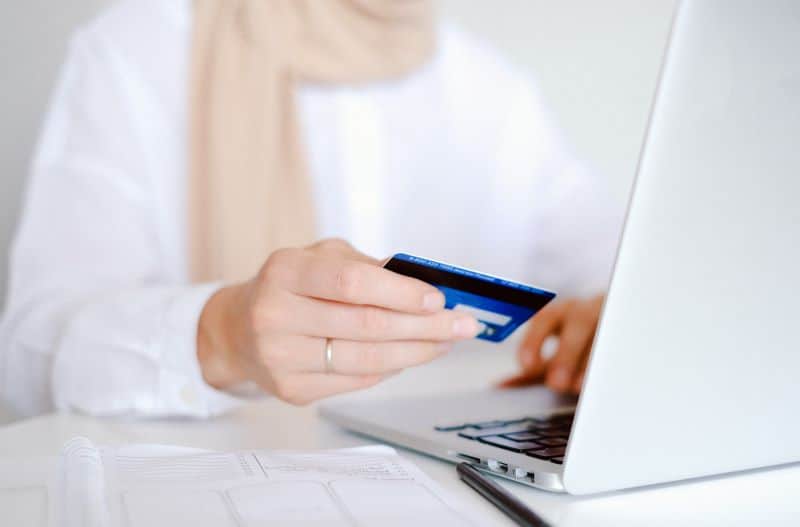 Shopping Online? These 8 Tips Will Save You Time and Money
Looking to save time and money while shopping online? Check out these 8 great tips that will help you shop smarter!
Are you a fan of online shopping? You're not alone! Malaysians love to shop online, whether it's through Shopee, Lazada, or other mobile apps. It's fast, easy, and convenient to browse and buy items without ever leaving the house. And when you're too tired to brave the crowds at the mall, online shopping is a lifesaver for finding that perfect gift.
But with so many options out there, it can be tough to shop smart. That's why we've put together a list of eight fantastic tips to help you make the most of your online shopping experience. Start shopping smarter today with these helpful tips!
#1. Compare the price.
Need to buy something? A smart shopper will always check and compare prices before they buy anything.
Mobile apps like Hargapedia and Price Catcher from KPDNHEP provide users with insights like comparing items sold on different websites.
Besides, these apps also offer price tracking features to enable you to find the lowest price for any item. With these apps' assistance, checking the price is not as taxing as physically navigating from one store to another to search for the best price.
Other than the price, you can also take into consideration the benefits offered by the merchants. Does it come with a sweet deal like freebies or free shipping? That's something that you should take into account as well!
#2. Check the reviews.
Always check the product reviews because it will help save you from any misfortune that will happen after the purchase. Photos of the product shown on the website might look pleasing to the eye, but they don't precisely illustrate the real thing.
Reading through the reviews assists in helping you make better and informed purchase decisions.
What are some of the things that you should look into?
How many stars do they get?
Reasons why customers rated them low
Product's photos from the customers
Merchant's replies to the customer

#3. Hunt for the best deal to shop.
Activate your stalker mode (in the right way) by hunting the deals and promotions offered by the sellers and merchants. Because we're telling you there are many of them if you know where to look for it.
When to shop and hunt for these deals? Take advantage of any seasonal sale or online shopping festivals like 10.10, 11.11, and 12.12 to shop. There are many promotions like discounts and cash backs that you can enjoy on the website or any online selling platform.
Some merchants will also offer vouchers and e-coupons for their products for a limited time. How fast is your online shopping skill? It is time to grab the latest deals to shop, and you can save more!
#4. Use the Add to Cart section wisely.
Why do we add to the cart before making a purchase? Research shows that consumers use the Add to Cart section to compare the products and the prices while shopping.
According to Nielsen Norman Group, consumers treat shopping carts as external memory to help remind them of items of similar interests. Although we add to the cart the things we want, we always do not buy them :p.
The trick here is to treat Shopping Carts as a form of delayed gratification as you're holding yourself from buying to reap the benefits later.
Please wait for 24 hours before you make any purchases. By doing so, you can distinguish between your needs and your wants. Hence, saving you from becoming a compulsive shopper.
#5. Shop on a budget.
Can't help overspending with online shopping? It is one of the guilty pleasures offered in life, allowing one to indulge in the shopping frenzy.
However, it will make you go bankrupt before the month's end when you keep overdoing it.
Suppose you can't avoid online shopping altogether. Why not set up some online shopping budget for that to keep your purchases under control?
Track your expenses using apps like MAE by Maybank2U and Wallet, and set aside some accounts from your monthly financial planning for your spending habit.
Shopping on a tight budget can be challenging. Still, if you need to save up some money (we all need to), this is your chance to pamper yourself with your hobby and always be financially healthy!
#6. Be a subscriber or a fan.
Want to be the first to get the best deals and promotions or invites from your favourite brands? You have to be a super, super fan of that brand and go extra with it. How can you achieve that? Simple, you have to be their subscribers.
Most of the brands offer subscription and promotion exclusive for their loyal subscribers or fans. You can sign up for their newsletter to get the latest update and freebies.
If your brand is on Shopee or Lazada, don't forget to follow their stores to get extra vouchers for more discounts! The more you purchase, the more deals you can get.
#7. Use e-coupons /vouchers at checkout.
Whether you are ordering food or drinks online via mobile apps like FoodPanda, Grab, or online shopping with Shopee, you can still save some money! Most of the food delivery apps or online shopping apps will offer vouchers or coupons at selected times.
Suppose you want to hunt for deals or coupons. In that case, you have to check out websites like mypromo, malaysiafreebies, and countless others as they contain listings from brands that offer promotions and vouchers.
Don't forget to use the e-coupon or voucher when you checkout to get more discounts, free shipping, and deals.
#8. Get cashback and other rewards!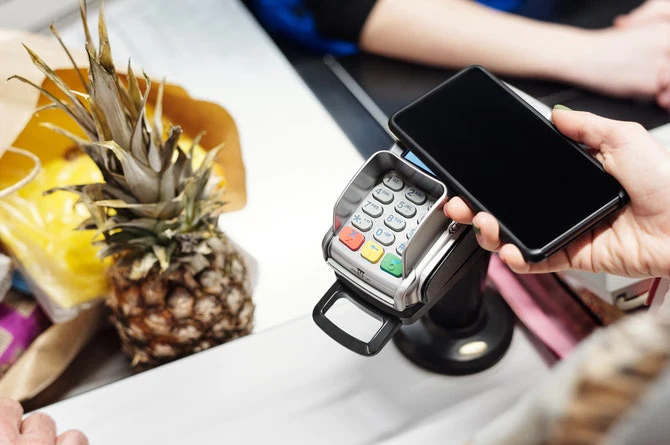 Cashback is a form of incentive offered to buyers of certain products whereby they receive a cash refund after purchasing (Oxford Dictionary). If you are an avid digital shopper, this is where you can get the most out of your purchase.
How to get cashback?
Tons of mobile apps and websites offer cashback, allowing you to get a certain amount of money from your online purchases. Apps like Shopback, and Boost, to name a few, are some of the cashback apps you can use.
You can also get cashback if you use a credit card. Check out the Ringgit Plus article about the Best Cashback Credit Cards to learn more about it.
Do you want to know another tips to be a pro shopper when it comes to shipping and delivering your item?
Shop smart online and stay safe while you're at home! Send parcels easily with Ninja Packs with hassle-free and free shipping to your home.