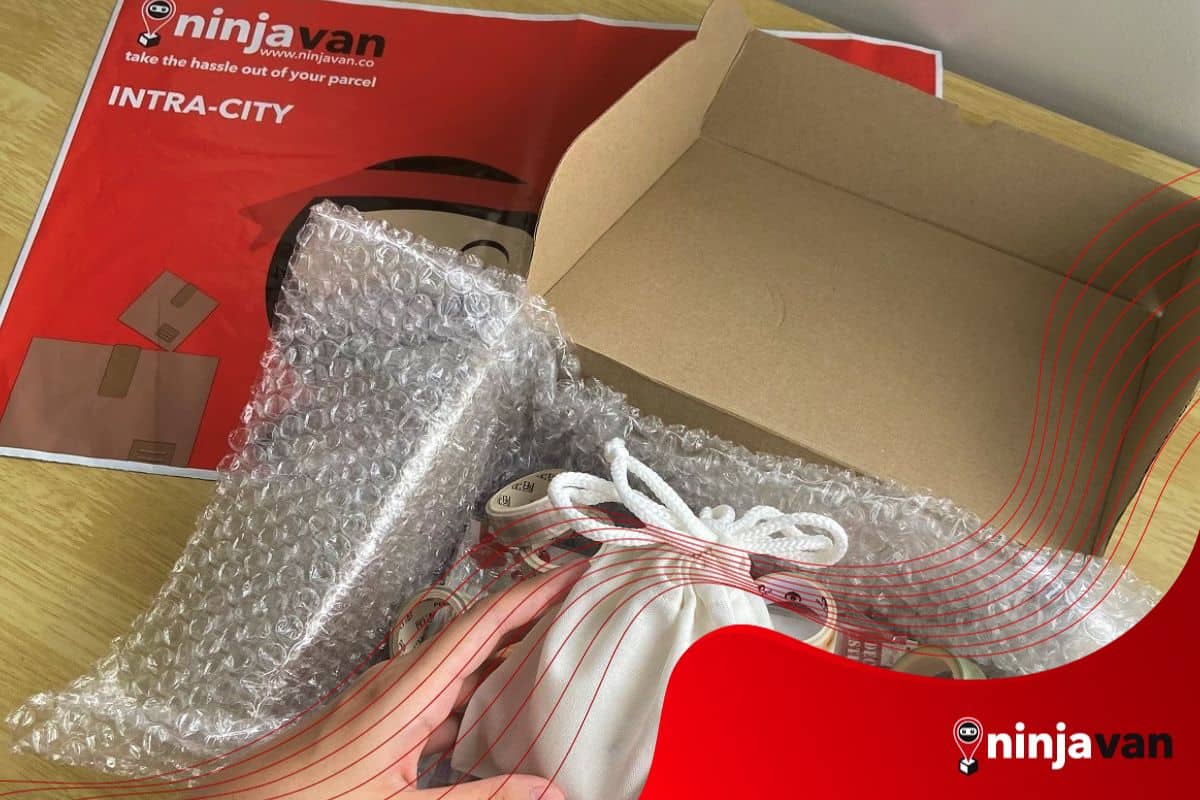 Items You Can Ship Using Ninja Packs
Ninja Packs is an ALL-IN prepaid shipping solution for small online sellers. Learn how it can help you save time and costs!
Starting an online business may be easy today, but managing your costs and cash flow still requires full attention. You'll want to offer customers the right price without hurting your profit. And so, you hustle hard to keep your overhead low.
For social media sellers or small online businesses, Ninja Packs is a cost-effective way to ship your customers' orders. You get to save on your shipping costs and time as well.
What are Ninja Packs?
Ninja Packs are prepaid polymailer pouches and boxes for express delivery within the Philippines. It's a great shipping solution for small business owners as it keeps shipping costs low.
You can ship within Metro Manila or anywhere in the Philippines using Ninja Packs' All-You-Can-Fit pouch and box and enjoy the following ALL-IN features:
FREE pickup
FREE delivery attempts
Flat rates, with no price shock
Unli-weight
FREE insurance capped at Php 2K
No return-to-sender fee
No more waybill printing
All these costs are already paid for when you buy the pouch or box. All you have to do next is create an account on the Ninja Van Dashboard and schedule pickups of your parcels.
This saves you time because you don't need to go to the dropoff point to bring your parcels for delivery. Our Ninja Riders will pick up the parcels at the location and time you indicated.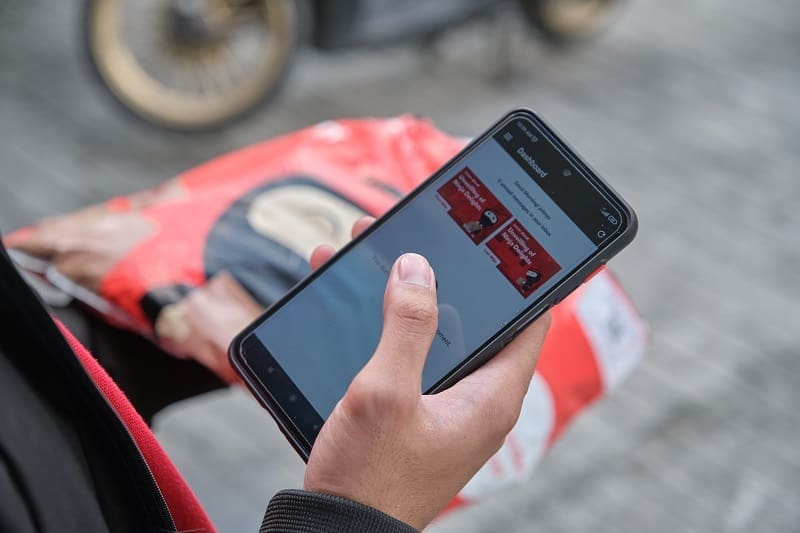 What items can you ship using Ninja Packs?
Ninja Packs is an all you can fit pouch and box, meaning whatever item or items fit inside will have the same flat rate. It's also unli-weight so there's no minimum or maximum weight requirement. Super sulit, di ba?
So what are the items that you can ship using Ninja Packs?
Clothes & fashion accessories – make sure that the items are neatly folded and packed to minimize wrinkling during the delivery process.
Toys – if shipping more than one, make sure the toys are individually wrapped for added protection during delivery.
Shoes – you can fit one, two, three pairs inside the pouch or box as long as they will fit
Beauty products & cosmetics – easily fit all your budol products in one pouch or box
Electronics, gadgets & accessories – make sure that all electronic devices are powered off, and batteries should be removed from the devices if possible.
Fragile items – all fragile items must be labeled with a fragile sticker as well as prepacked in an extra protective layer (i.e. solid carton box) to protect them during delivery.
Food items – non-perishable food items can also easily fit in Ninja Packs pouches and boxes.
Other items – more items and products can easily fit the pouches and boxes, as long long as they don't fall under the prohibited list.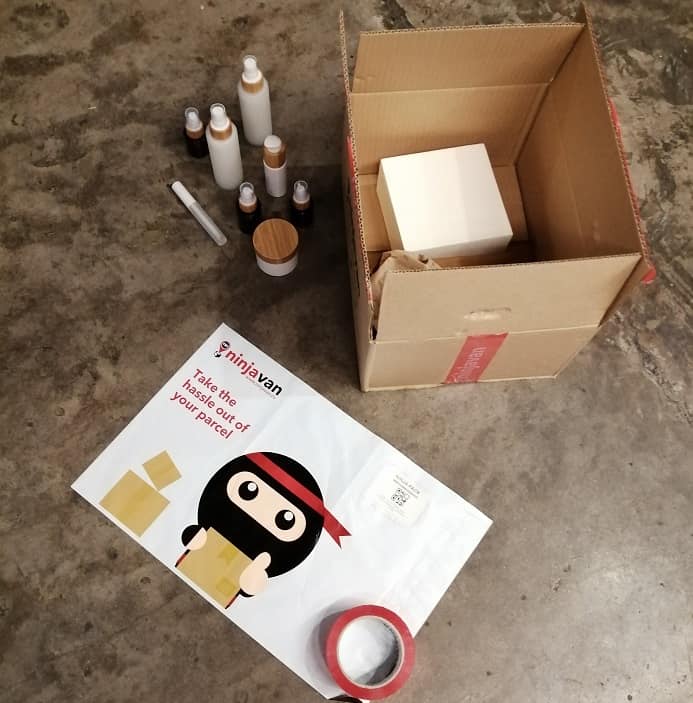 Prohibited items:
These items are generally prohibited by law for courier shipping:
Bulky items including (but not limited to) dumbbells, weights, packets of rice over 5kg
Unprotected glass items
Poisonous or toxic substances
Firearms or swords
Religious artifacts
Living plants and living things (plants and animals)`
Human or animal remains
Cash, cheques, bills, stocks and other marketable securities
Credit cards or atm cards
Perishables such as vegetables, fruits, etc.
Written drafts, original films, tapes and film material which cannot be reproduced
Examination certificates, passports and insurance documents which cannot be reproduced
Flammable, ignitable or volatile items such as fireworks, kerosene, gas canisters or paint thinner
How to use Ninja Packs
Buying and shipping with Ninja Packs is easy and hassle-free. Just follow these steps:
Step 1: Buy Ninja Packs from our online store
Step 2: Create a shipper account on the Dashboard (you will receive an email instruction to create an account)
Step 3: Pack and seal your Ninja Packs parcels for delivery
Step 4: Schedule pickup of your Ninja Packs parcels on the Dashboard.
Step 5: Track your parcel in real-time
Ninja Pack purchases from our online store arrive within 1-3 working days. You have a choice of Red packs for intra-city deliveries or within Metro Manila. White packs on the other hand are for provincial deliveries.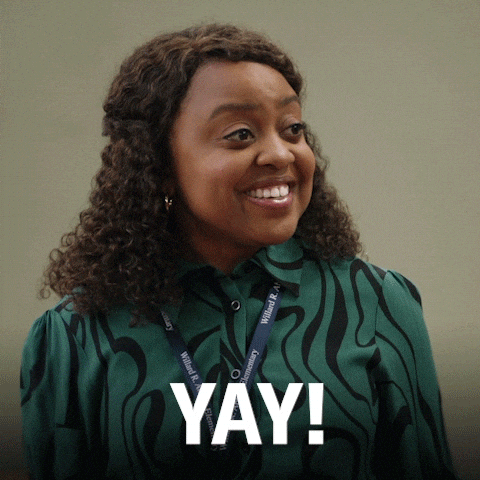 No need to go out of the house to find PUDO points. Instead, shippers should schedule parcel pickups through the Dashboard. Convenient and hassle-free!
Ninja Packs is a great shipping solution for small business owners like you. Keep your shipping costs low and grow your ecommerce business with a reliable logistics partner in Ninja Van!
Here are more tips to help your online hustle:
Shopee vs Lazada: Where to Start Selling Online?
4 Online Selling Tips to Increase Your Sales
8 Tips to Successfully Sell on TikTok