Protect Your Hustle from Price Shocks with Ninja Packs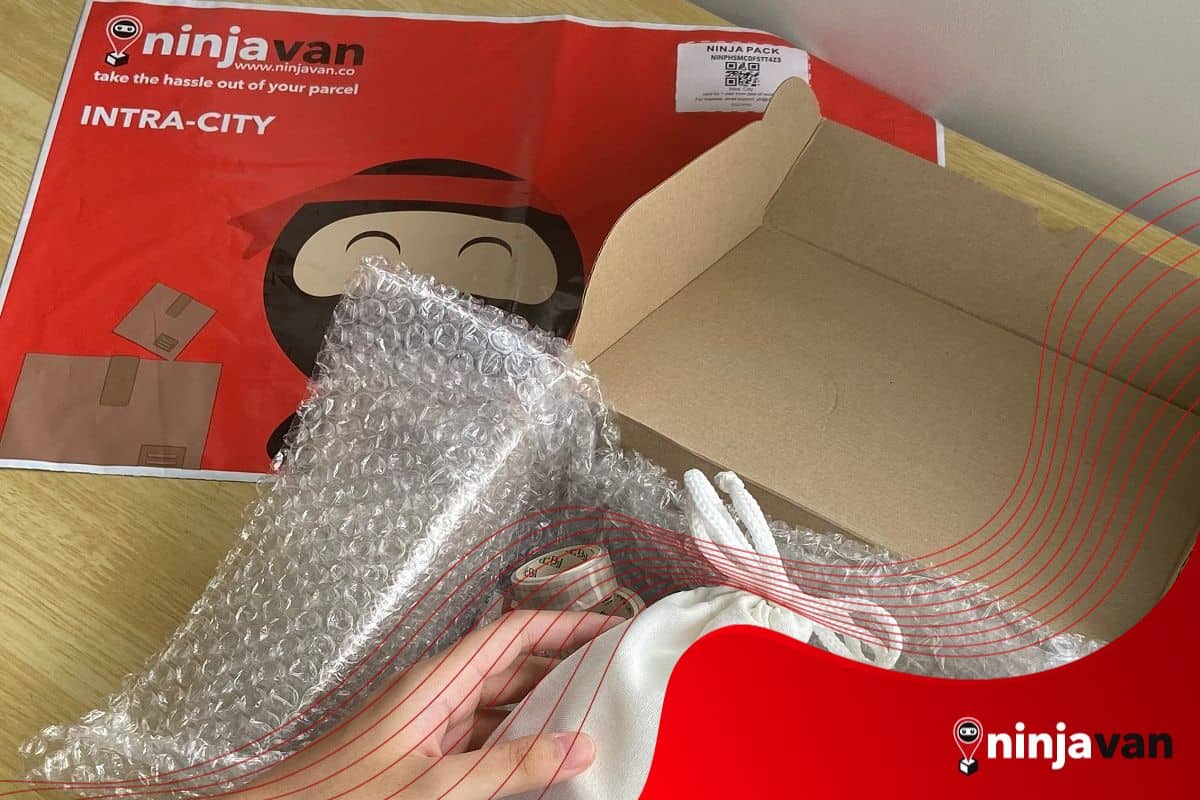 Running a small online business is challenging, especially with the rising costs of your materials, goods and shipping. But what if there's a shipping solution to address these challenges and keep your costs down?
Choosing Ninja Van Lite matches your small business's shipping needs, especially if you're just starting your online hustle, with Ninja Packs.
Ninja Packs is an ALL-YOU-CAN-FIT pre-paid pouches and boxes that you can use to ship your orders anywhere in the Philippines. The best thing about Ninja Packs is it protects your hustle from price shocks and hidden charges, unlike what other courier companies offer.
Why should you choose Ninja Packs?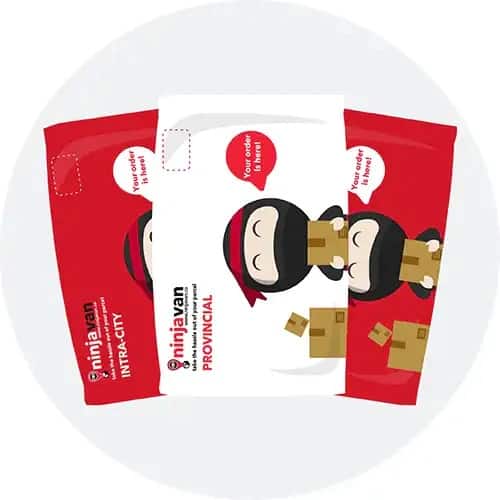 These are the All-IN perks you get when you ship using Ninja Packs:
FREE pickup
Flat rates, no price shock
Unli-weight
No more waybill printing
FREE delivery (up to 3 attempts)
FREE insurance capped at Php 2K
No return-to-sender (RTS) fee
COD delivery service
It's absolutely 100% no hidden charges. You can enjoy hassle-free deliveries to your customers without hurting your price points.
Choose your Ninja Packs
Ninja Packs come in polymailer pouches and boxes that can fit many of your products or any items and still enjoy flat rates:
Red Packs – pickup and delivery within Metro Manila or within the same province
White Packs – pickup and delivery outside Metro Manila or outside the province of origin
Boxes – pickup and delivery to any destination within the Philippines
You can also buy pouches and boxes solo or get big discounts when you buy them in bundles. Perfect for when you send several shipments regularly.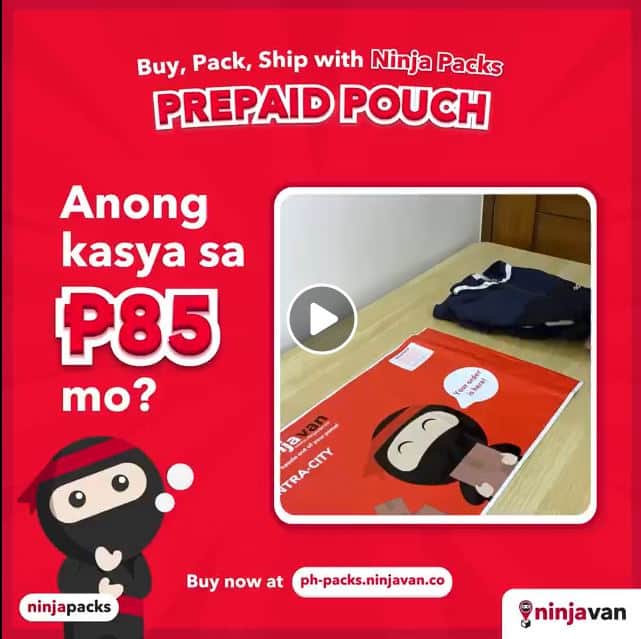 How to ship with Ninja Packs
Shipping your parcels using Ninja Packs is easy:
Buy your Ninja Pack pouches or boxes from our online store
The pouches or boxes will be delivered to you
Packs and seal your parcels
Go to the Dashboard to enter the delivery details and schedule pickup
Our Ninjas will pick up your parcels
You can easily track your parcels through our online tracking system.
Ninja Packs is the right solution for your new or growing online business. With no price shock and no hidden charges, you can easily save on your deliveries and focus more on increasing your sales.
Learn more about Ninja Packs and start shipping today.